The collective documentary of C2C shot in Marcelo Burlon's villa in Ibiza
An immersive performance by Arca in collaboration with Fondazione Marcelo Burlon
Pills
September 23rd, 2021
On September 27th, C2C and Fondazione Marcelo Burlon will stream on Dice a film halfway between the documentary, the artistic performance and the concert starring the singer, performer and artist Arca together with Physical Therapy and Total Freedom. The event, held last July 15 in Marcelo Burlon's private villa in Ibiza, was the result of a collaboration between C2C and the Marcelo Burlon Foundation and was filmed by the spectators themselves, a small group of guests who, at the entrance, were provided with a video camera then used to capture the different moments of the event, which lasted about four hours. All the various singular shots, then, were brought together in a single film directed by Weirdcore, a Visual Artist from London and collaborator of Aphex Twin, which became the new chapter of the digital project C0C - The Festival As a Performance originally launched during the pandemic.
The final film that will be shown to the public represents a collage of these various videos with an homemade, hyper-realistic aesthetic, a sort of story of the event from several points of view but above all from within the crowd – a feature that accentuates its immersiveness but that underlines the basic concept of the C2C project which is to represent art as an expression and heritage of a community. It will be possible to follow the event on the Dice platform by paying a ticket with a symbolic value whose proceeds will be donated to the associations Consultorio Transgenere and Nelumbo, Casa Marcella, a place of temporary reception for trans and non-binary people victims of discrimination and violence.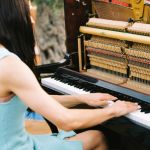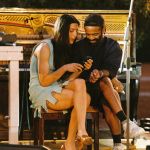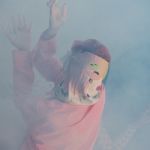 To access the streaming of September 27 you will need to buy your ticket on Dice. The price of the ticket will be symbolic and at the discretion of the spectator, who can also exchange it with friends.