Splash House Brings Ibiza to Palm Springs
A candid tour to one of California's best independent summer festivals
Palm Springs is a place strikingly dissimilar to any other American destination vacation city. In the same breath, one could also say that West Coast events, as a collective, are an entirely different breed of events. Splash House is a uniquely wild, weekend long, high summer event, that brought that Circoloco Ibiza vibe ("pronounced eye-bee-tha' love") to Palm Springs this past weekend with a banging, well-curated lineup of DJ's, whose BPM's were racing with my heart-rate, speeding up and slowing down throughout every glorious DJ set. Three large hotel venues, three huge pools, and two (and a half) days to go nuts. Splash House brought out the type of crowd that smirks the following Monday when they tell they're co-workers "My weekend was lovely, and yours?". In reality, the videos in the groupchat shows you licking, what may be tequila salt, off the body off an evenly tan, bathing suit clad hottie in reflective non-logoed sunglasses. Very Palm Springs.
A desert warm Friday night kicked Splash House off with a visually stimulating After Hours at the Palm Springs Air Museum. Large planes, small planes, prop planes (and, at some point, I vividly remember a landing plane) lined the venue, providing a sensory overload of what a unique outdoors party experience should be. Attendees, excited for Saturday and Sunday's activities, guzzled White Claws and Kendall Jenner's 818 Tequila, and played 818 Tequila carnival games, all while rhythmically two stepping to the 808's (I think I used that correctly) and absolute FIRE tunes Hannah Fernando and Lane 8 spinned until 2 AM.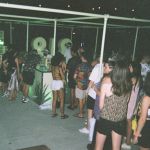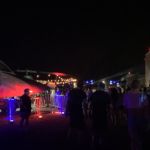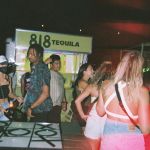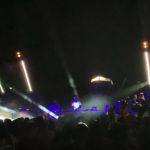 After recuperating from the previous days events with a deep sleep, and leaving my poolside room for a Saturday morning swim at the tranquil, and boutique style Alcazar Palm Springs, I ate a hearty eggs benedict with a "daytime margarita". I then ran back to my room to down 3 flutes of (arguably cheap convenience store) champagne in preparation for Splash House's first day of events. Spanning 3 unique hotel venues, all within 5-10 minutes of each other, free shuttles transported groups of beautiful, bathing suit clad attendees in between the 3 hot spots, at their leisure, to dance the sun-saturated afternoon away into the picturesque sunset filled night. The DJ's were bursting with all the life and energy of someone who's had their life forcefully put on pause for a year, playing some of the most electrifying yet deeply soulful mixes I've ever heard. My drink of choice? Tequila and seltzer water. I like to see how much alcohol is going into my cup, and I like to cut the tang of margarita mix.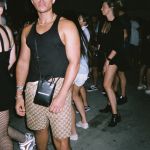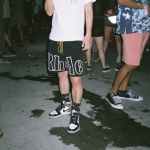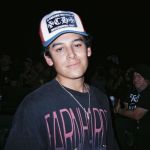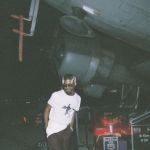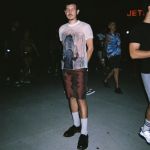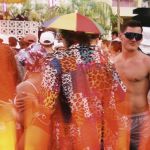 Of considerable note, is Dateless. Pounding the crowd at the Renaissance venue with his infectious deep beat, I was able to groove in 110 degree heat with complete ease. Beads of sweat lined my face as I danced towards the front of the crowd to closely watch his energy bubble over into the audience, as his shoulder length curly hair bounced in front of his face with a mind of its own, in tandem with the melodic mix of sounds and beats pumping through the speakers. His hair gained even more flare as he unceremoniously launched a tirade of curses into the air due to his sound going for about the fourth time, did I mention it was a, surprisingly bearable, 110 degrees outside? The crowd boisterously joined in with him, cursing the heat, praying to the festival gods for a beat. But once he was back on, he blew the crowd away for another hour with rave worthy mixes, setting the standard high for those going on after him. We love a passionate DJ!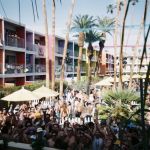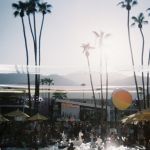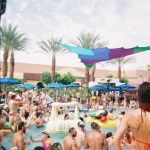 Splash House is, quite frankly, reminiscent of the kind of massive pool party Millennials and Gen-Z grew up watching on MTV (arguably way too young?) during Spring Break. Wet bodies and smiling faces alike throwing their wristband adorned hands in the air at every calculated beat drop, guzzling alcohol on a branded pool floaty, and all the R rated activities that, (fortunately for our impressionable youth) get edited and censored out.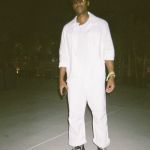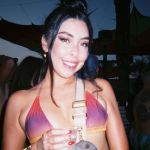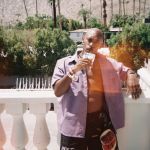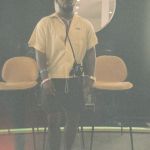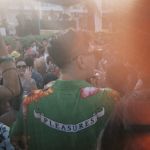 Headliner Dom Dolla closed Saturday night with an explosive set, absolutely testing the limits of my 100% silk outfit's sweat resistance (I was 100% overdressed). The set, consisting of absolute bangers (like my favorite hit, as of last month, "Pump the Brakes") sent the crowd into a dance frenzy. The control Dom held over the audience to dance to the point of exhaustion (though, thankfully, no passing out seemed to occur) was truly a bursting experience of youthful liveliness and summertime fueled spirit. Dom Dolla was preparing us for the second portion of festivities, as the After Hours pt. 2 was soon to follow for another night of partying at the Palm Springs Air Museum until the proper West Coast hour of 2am.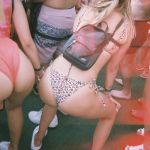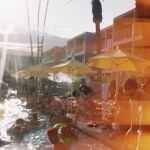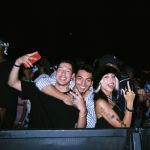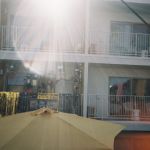 Day 2 was equally thrilling, though I did start much later in the day than I anticipated. Green Dragon, a marijuana dispensary and sponsor of Splash House hosted a generous brunch of puffs and puff pastries in their luxuriously plush rooftop lounge and terrace. Green Dragon, with outward facing views of Palm Springs' vast mountain ranges, greeted guests with refreshments and pre-rolled joints, as it's truly not a West Coast event if cannabis doesn't get involved at some capacity. DJ'd by Joe Kay and Andre Power (also main DJ's for Splash House at the Margaritaville venue) and the throwbacks, sunshine, and THC shots (100 dizzying milligrams that I "accidentally" ingested way too fast), gave me a much more mellow start to my day than my previous day of champagne binging and downing tequila seltzers. Headliner TOKiMONSTA ended Splash House with an array of beats and mashups that made my body move in a sensual early 2000's Lindsay Lohan body rub in the club kind of way. But also in a current Lindsay Lohan in her Mykonos Beach Club kind of way. Thankfully basically nobody was on their phones because everyone had been in the pool and put their phones in a locker.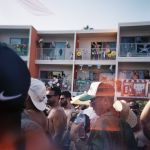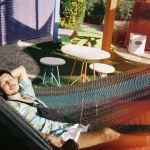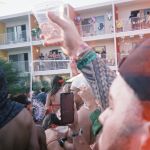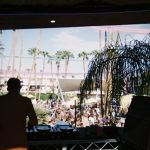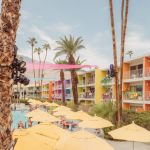 While the attendees were wild, fun young adults going absolutely crazy to the absolute mental beats the DJ's spun, Splash House's venue strategy was refreshingly structured. The venues were considerably easy to navigate, the shuttle service ensured those who opted for Uber/Lyft could find their drivers with ease, and their vaccination/testing requirements ensured a level of security and confidence in one's choice to attend the festival. Compared to the music festivals who typically don't consider these small logistical nightmares, Splash House sets a high standard for streamlining the good time you're trying to achieve.
Splash House does it all again next weekend (yes, it's a two-weekend event) with a completely different lineup of DJ's. The flashbacks are hitting me as I type this article, back home in LA's Agora Temple, smoking "sacrament" after donating $10 extra to use their wifi in their extremely comfortable lounge area.