Elon Musk wants to open a Tesla-themed restaurant
Burgers and fries waiting for your refill
While waiting to land on the moon, Elon Musk might be preparing to land in the restaurant world. Tesla's founder registered the trademark to open a chain of drive-in restaurants near Tesla charging stations in the United States.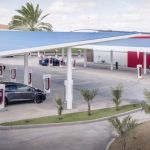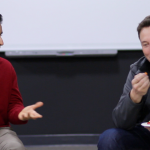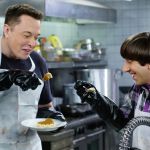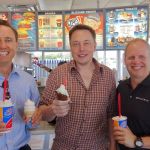 Already a few years ago Musk declared his intention to carry on what seemed a crazy idea on paper, starting the legal processes for the opening of a restaurant at the Tesla Supercharger Station in Santa Monica. Although the project has stood still for years, at the beginning of 2021 Tesla took the cards back in hand, restarting work on what should become the largest charging station in the United States. Only at the beginning of April Musk decided to register the Tesla name for use in catering, thus bringing back to life a project born in the now distant 2018.
In the mind of its founder, the Tesla restaurant should resemble a 1950s drive-in with the possibility to consume directly from your car while waiting for the recharge to be completed. While the idea might seem crazy, it actually ties in perfectly with some of the possibilities offered by Tesla while charging: not last the chance to watch Netflix from the comfort of your electric car seat.