Justin Bieber's new custom Rolls Royce
A unique model designed by the American pop star
Pills
February 10th, 2021
If you'd like to know what Justin Bieber's Rolls Royce looked like, then today is your lucky day. Commissioned by the American pop star, the Rolls Royce Wraith 103EX was created by West Coast Custom following Bieber's directives to create a unique model.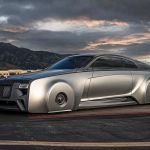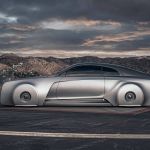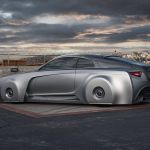 With features reminiscent of the Rolls Royce 103EX Vision 100 and BMW Vision Next 100, the car stands out for its futuristic lines, low-slung design and covered wheels.
There is no news on engine modifications, while the interior has been completely redesigned following Bieber's instructions.
The car, which will surely make purists discuss, is just one of the many cases of custom cars commissioned by the stars.
Kanye West and Travis Scott showed off their 1: 1 model, confirming a trend in which exclusivity manages to reach new heights.