The first cooking show of the Uffizi in Florence
It's called #Uffizidamangiare and will go on air on social media every Sunday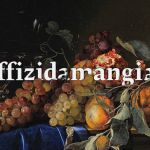 The Uffizi Galleries in Florence have launched a new social initiative called #uffizidamangiare. It's a new format that will see chefs and personalities from the world of gastronomy deal with the food and dishes that appear in the museum's works of art trying to cook dishes inspired by them. The episodes go online every Sunday and will see among the protagonists chefs such as Fabio Picchi of Cibrèo in Florence, Dario Cecchini of Antica Macelleria Cecchini, the bi-starred chef Valeria Piccini of the Restaurant Da Caino in Montemerano and Marco Stabile, also a Michelin-starred chef of L'ora d'Aria in Florence.
In the first episode, which you can see above, Fabio Picchi had to face the painting Ragazzo con cesta di pesci by Giacomo Ceruti, a Lombard painting from the 1700s in which granseola appears, a crustacean for which chef Picchi has created a homemade Tuscan-style mayonnaise. The rest of the artistic-culinary path will unfold through various still lifes but also paintings by Caravaggio. The director of the Uffizi, Eike Schmidt, said:
In recent decades, the link between art and gastronomy has become a real science and subject of a serious historical investigation. Our intent, in these videos, is to create an even closer bond with the works of the Museum, placing them in a current and vital context.
The episodes of #Uffizidamangiare air every Sunday on the social channels of the Uffizi Galleries in Florence.