How a sneaker went viral without its designer
Between reposts, superficiality and other bad social habits
Pills
December 22nd, 2020
If, as Andy Warhol said, "everyone will live at least 15 minutes of fame in his life", it's undeniable that social media have brought this dynamic to its highest level. A post, a photo or a Story is enough to go from being nobody to being someone, in a roller coaster of likes and followers that often makes the head-spinning, dragging us into a vortex of unstable emotions. A mosaic in which the media often get stuck too, responsible more than anyone else for this dynamic that especially in their case must go through a phase of verification of the sources before triggering a dangerous domino effect.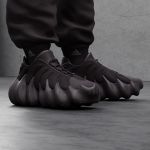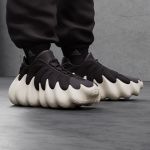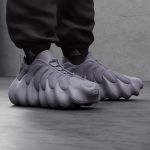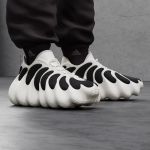 A domino effect that in the last period has overwhelmed one name, in particular, that of Andrew Kostman, born in Italy even though his works have gone around the world in recent weeks. Returning to Lanciano after an interlude in Latvia, Andrew began to work on a render of a sneaker channelling his passion for 3D into the world of streetwear: "In my subconscious I always had this tendency towards the world of footwear, especially sneakers, but I was always afraid to take this path, perceiving it too complex and ambitious. Testing in 3D, I became confident and realized that it was not so utopian to pursue this path, slowly receiving good feedback." A path that led him to approach the Yeezy world, as explained by himself: "Aspiring to work with them, I decided to create a Yeezy concept. All the progression of the shoe was appreciated by Steven Smith and at one point by CEO Matt George, so I decided to push this situation a little further and bring it back on-feet."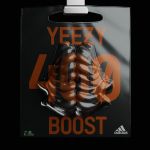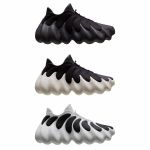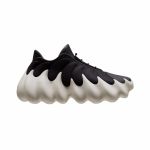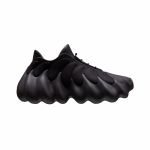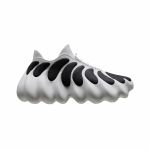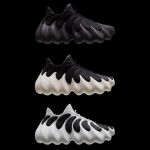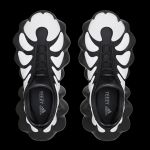 In a few days, Andrew Kostman's concept was all over Instagram, reposted on all accounts close to the Yeezy world, and even by some online magazines. Despite the moment of notoriety, Andrew's work had begun to run without his name: "The design has been much appreciated and shared by many pages, to the point that the source of the shoes has been altered and mistaken for creation by Kanye West, becoming a Twitter phenomenon and also ending up on GQ, among the first 2021 trends alongside Pyer Moss." The social mechanism had created a monster that even Andrew Kostman had lost control of, making him lose the authorship of the work and taking away what according to many is the very spirit of social networks: sharing.
If these pandemic months have taught us anything, it's also the strength and the role of the internet and social media to give a voice to creatives in a historical moment in which physical encounters are pure utopia. A virtual square where to exchange works, opinions and appreciations to give birth to projects and collaborations. But all this needs rigour and discipline, to understand that the web is now the real world and that for this reason everything must be treated with the right respect. Respect that must start from the smallest realities up to the largest and best-known ones, true bearers of the truth or presumed as such. Though small in scope, Andrew Kostman's case is reminiscent of Tra My Nguyen, the artist who accused Balenciaga of using some of her designs after she sent her portfolio to the brand without receiving an answer. A case that teaches us how creativity, digital or not, always deserves respect.