How do the most famous presidential couples dress?
From the Kennedys to the Trumps
Election Day occurs on the Tuesday following the first Monday in November of every four years, and this year's will be the culmination of a recent and, to say the least, turbulent chapter in US and world history. Those of the US President and his First Lady are the faces that we will see every day on screens around the world for the next four years – they can be faces capable of marking an era and synthesizing its characteristics, also in terms of aesthetics and style.
That's why nss magazine took a look at the wardrobes of the six most iconic presidential couples ever.
Barack & Michelle Obama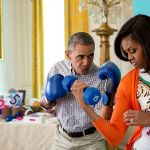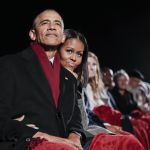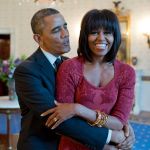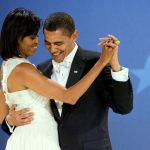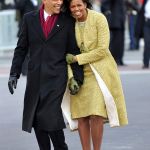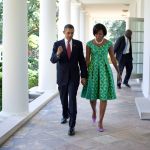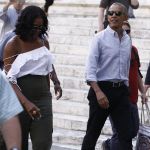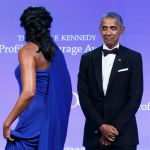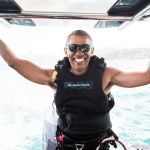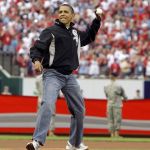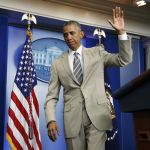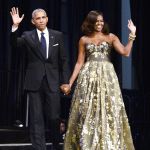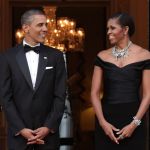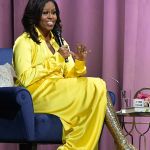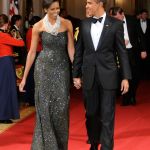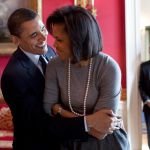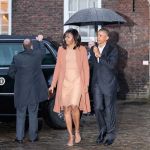 The first presidential couple on this list is also one of the most youthful and modern. Their style is not free from mistakes, at least it in the past. Some of Michelle's old outfits are hardly excusable – but in 2008 everyone was dressing badly. Since then the former First Lady has been on the cover of Vogue, has famously worked to promote American designers and is an icon in all. What other First Lady could plausibly wear Balenciaga's sequin boots and get away with it? Barack has instead gone to the annals as the normcore president. The infamous high-waisted jeans she wore at the 2007 MLB All-Star Game, endlessly mocked, are back in fashion and even her most controversial outfit, the tan suit, wasn't all that bad. With today's eyes, his outfits are pleasantly simple, his leisure outfits fresh and his sunglass game is unmatched.
Donald & Melania Trump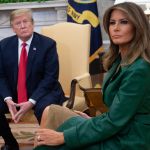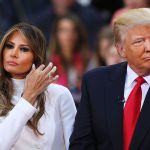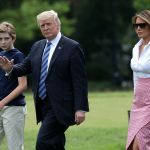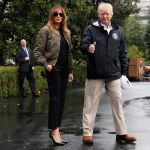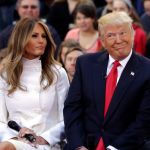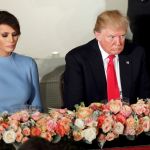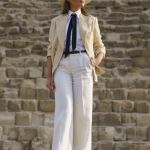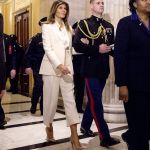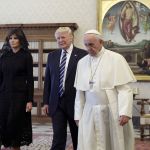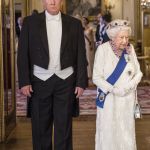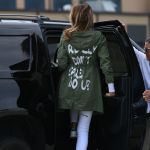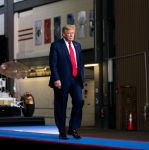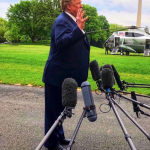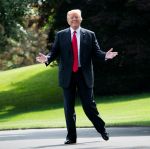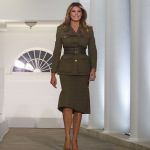 You can also be iconic for the wrong reasons: it's no coincidence that Trump and Melania are one of the most popular Halloween disguises for couples. After all, iconicity consists in the ability to be remembered, to concentrate one's essence in a single, powerful image. And nothing will ever beat this strange couple: he, clinically obese, locked in a suit too wide, with huge sleeves and a very long scarlet tie; her with her icy stare, her dizzying stilettos and the always algid composure of her designer outfits. Of course, we are on Melania's side: when the whole world knows that your husband has cheated on you and you have to pretend that nothing has ever happened the sparks fly - but not for love. Moreover, the current First Lady is perhaps the best dressed ever – although every now and then her choices are insensitive: you can't go and visit hurricane survivors in stilettos, just as you can't visit the children of Mexican immigrants in a jacket that bears the words "I really don't care, do you?" or give para-fascist connotations to a dress by the eternal Alexander McQueen.
John & Jacqueline Kennedy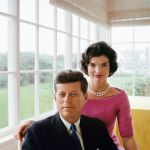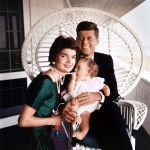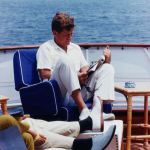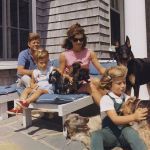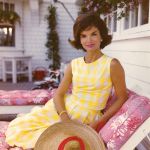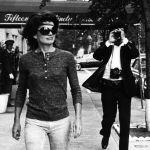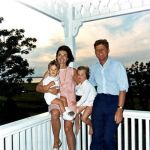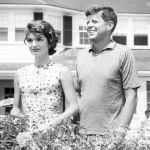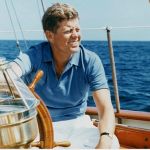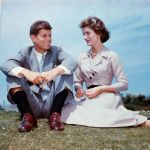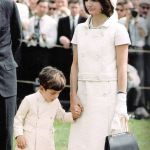 The couple summarizing the 1960s. He, a scion of one of America's leading dynasties, symbol of the Ivy League style and a great innovator of presidential outfits. It was Kennedy who brought minimalism and linearity to male tailoring: before him the men's dress was still heavy, geriatric, almost a legacy of the nineteenth-century men's uniform. Jacqueline Kennedy needs no introduction: she is the woman who invented the Capri style (semi-long trousers, half-naked feet, hair half-picked from a scarf) and who gave her name to one of Gucci's most famous bags. Together, the two also promoted a more relaxed style for their free time: they were one of the first presidential couples to be photographed relaxing their home dressed in polo shirts, chinos, unbuttoned shirts and comfortable boat shoes.
Ronald & Nancy Raegan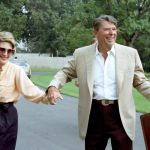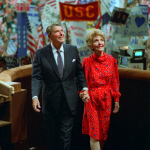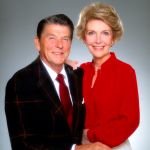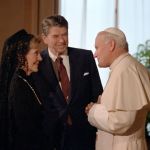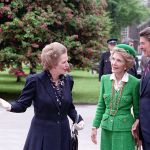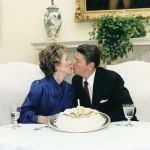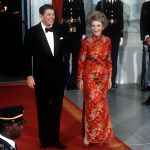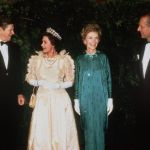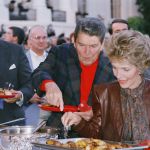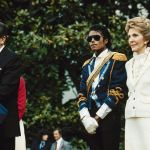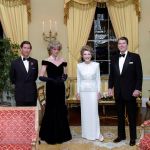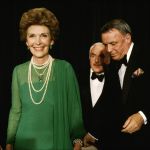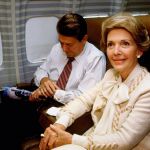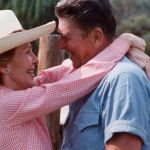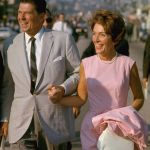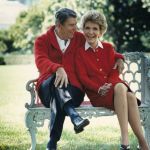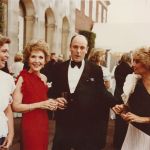 Another iconic couple for the wrong reasons: nominally the disastrous war on drugs, the Cold War, the neoliberal explosion, the moralistic denial of the AIDS epidemic – but in terms of style, Ronald and Nancy represented the pinnacle of the 80s. Raegan was an ex-actor, a gifted orator, capable of captivating crowds. It was he who popularised the so-called yuppie power suit: all shoulders and lapels, clean in the lines and with that touch of Hollywood glamour that served to rejuvenate the image of politics. His wife Nancy was also an ex-actress, her style was the very definition of telegenics, especially in her love of red, but in general her wardrobe was a perfect playbook of 80s fashion – although today it is a little too rigid and embalmed.
Bill & Hillary Clinton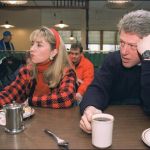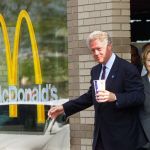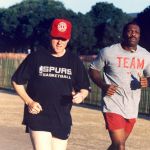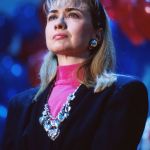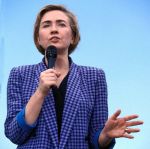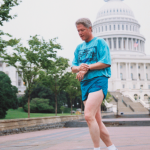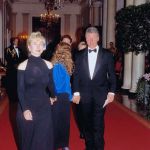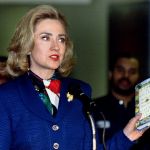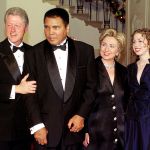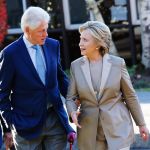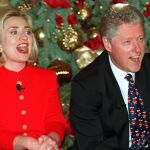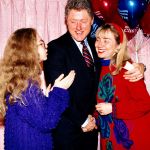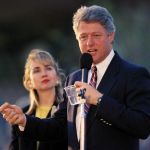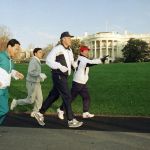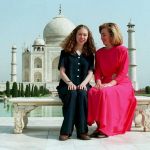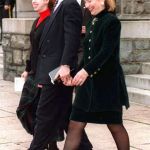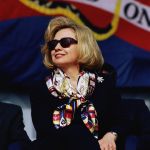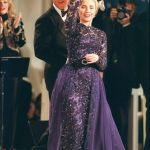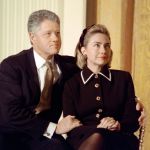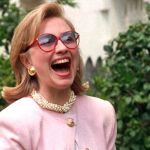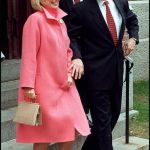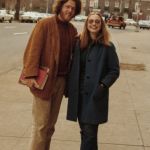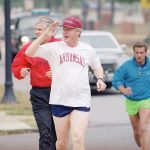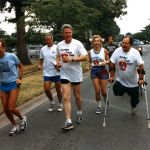 If the Raegans represent the 80s, the Clintons are pure 90s. Hillary Clinton's style is now famous, almost androgynous, feminine in colors but masculine in shape – her combo of blue jacket and pink turtleneck for one of the 1992 rallies was spectacular, so her more relaxed college-era looks and iconic Donna Karan gown worn at a state dinner in '93. Bill Clinton, on the other hand, is not too worthy of praise or infamy – but he wins a place of honor on this list for his jogging outfits that made his skin crawl at the time but today are prophetic of that dadcore whose long wave is still felt now.
Joe & Jill Biden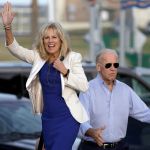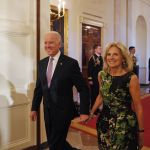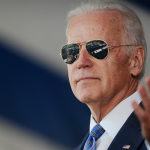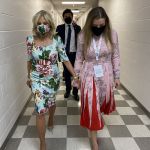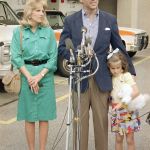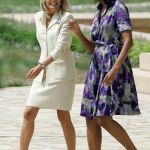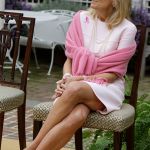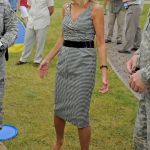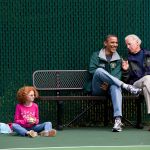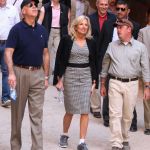 He's a career politician, she's an educator. After four years of Trump and Melania, with their outfits always too remarkable for one way or another, the sobriety of this couple could be a welcome novelty. Biden doesn't have a wardrobe that's noteworthy: he's presidential, that's all, with a stubborn following of suits, blue as his favorite color for both work and leisure. Joe Biden's only real signature is aviator glasses, which are so good for him that even Obama complimented him. Your wife is a separate speech. Jill Biden is both an educator and a senator's wife, her wardrobe is very assertive on the glamorous side (she's the woman who paired dress patterns and mask, after all) but also has a mood halfway between the mother of high society and the college professor - and it's really both.