The Uffizi and the art of influencers
Does the strategy work because in Italy culture and social media marketing are still seen as mutually exclusive?
Last Friday, Chiara Ferragni visited the Uffizi in Florence and posted on her Instagram page a series of posts and stories for promotional purposes that sparked the inevitable controversy about the legitimacy of cultural influencer marketing. A strategy that, as far as the Uffizi is concerned, seems to have worked: last weekend's visitors were over 9,300, with a 27% increase in the attendance of young people under 25 who were 3600 in the days ranging from Friday to Sunday alone. With their reactions, the media and the public have once again reinforced the stereotype of a high culture made up of over-50 men in suits, club-like collars and incomprehensible words. But it is precisely that stereotype that makes Italian museums languish, while they need a new young audience to be able, even economically, to improve their offer. Cultural influencer marketing is not a debasement or upheaval of culture: it is simple communication, only designed for a younger audience. The Uffizi have a much broader and deeper social strategy, which includes the establishment of exhibitions and social initiatives on black presence in the Renaissance and the launch of educational content on platforms such as Tik Tok.
This type of marketing, then, can become vital for museums large and small that, with the momentary stop of international tourism, is forced to attract an Italian audience, also trying to reach a younger demographic. The numbers recorded by museums (which, let's remember, need revenue like any other company of less noble vocation) show not only that cultural influencer marketing works, but that it is already an inescapable reality. The ferocity of Ferragni's criticism seems to be rather focused on the fact that an influencer deals with culture by visiting a museum – as if to say that her role is exclusively about frivolities, parades and aperitifs around the world. Even Chiara Ferragni, if she wants, can take a photograph in front of a painting by Botticelli: her life is not reduced to photos of her son and fashion campaigns. And if with one of her posts Ferragni wants to promote a cultural institution like the Uffizi, helping it concretely, it's difficult to understand why she can't do it.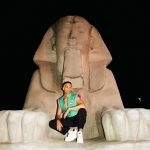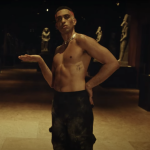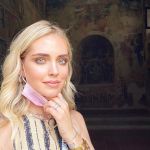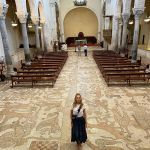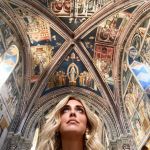 Many museum and regional administrations have already fully embraced influencer marketing: a few weeks ago Chiara Ferragni and Fedez visited the Vatican Museums and the Sistine Chapel and, after being at the Uffizi, the two traveled to Puglia, where Ferragni visited (with related Instagram stories and posts) the Basilica of St. Catherine D'Alessandria in Galatina and the Archaeological Museum of Taranto. Ferragni and Fedez's is not even an isolated case. Last year, the video for the song by Sfera Ebbasta, Fabri Fibra and Mahmood, Calipso, was shot on the rooftop terrace of Baia Castle, home to the Archaeological Museum of the Flegrei Fields. Recently, Mahmood and Sfera Ebbasta have also used the Egyptian Museum in Turin as the location of Dorado's video.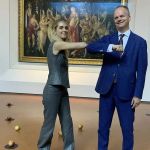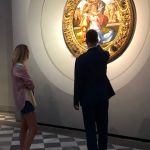 Eike Schmidt is an example of a particularly forward-thinking curator who, because of the importance and leading role in the world of museums enjoyed by the Uffizi, may in the future be considered the precursor of a new way of popularizing culture, more digitized and smart but no less apprecretoced and academic. The role of curators is, after all, to make visitors interact with culture in a meaningful way, giving the artistic heritage new reading angles that are correct but also in step with the times. And the fashion world, with the phenomenon of luxury streetwear, has already demonstrated widely the commercial success of the merger between low and high. As Schimdt rightly said in an interview with La Repubblica:
«We have a democratic vision of the museum: our collections belong to everyone, not only to a self-proclaimed cultural elite, but above all to the younger generations. [...] That's why it's important to use their language, to intercept their irony and creative potential».