The Billie Eilish "World-Weary" Aesthetic
The muse of Gen Z
Billie Eilish is the muse of Generation Z. Since her debut single went viral on Spotify, both with her music and her fashion choices she is an inspiration for millions of teenagers and kids under 10 years old - and she perfectly incarnates the principles of a precise aesthetic: the "world-weariness", an attitude that is lately typical of many Gen Z teenagers, made of lack of enthusiasm and a light form of misantrophy.
Often described as a new form of nihilism, the "world-weariness" has come to represent a real aesthetic category: a real subculture that includes many underground styles, from punk to emo. Its very concept comes from the German word "weltschmerz" (that could be translated as "cosmic pain"), a word indicating the feeling of estrangement and discomfort as experienced by those who don't feel like they belong in the world they live in: almost a sentiment, that often leads to an anti-social attitude and the extreme celebration of individualism. As any other subculture, the world-weariness has got some aesthetic canons. Among the brands that represents this style, the first one ever has always been Rick Owens, "The Lord of Darkness", mixing a sportswear base to gothic inspirations, followed by Vetements and sometimes by Gucci by Alessandro Michele.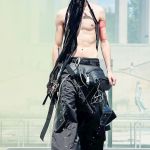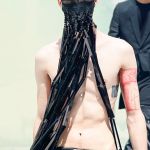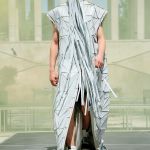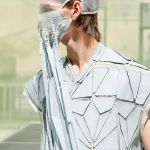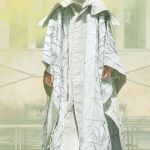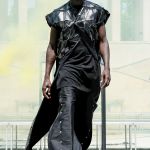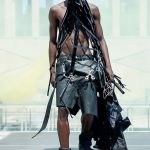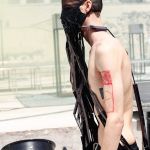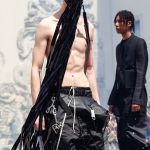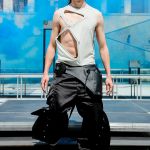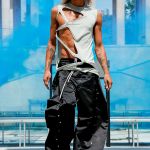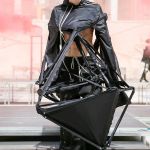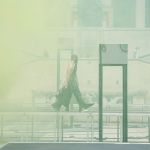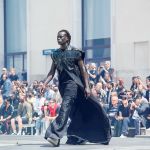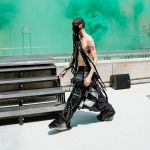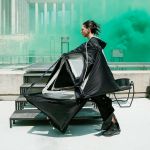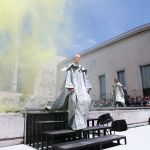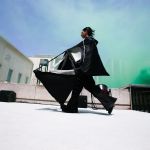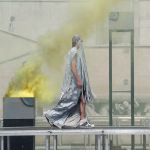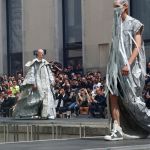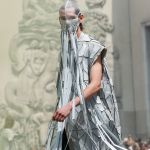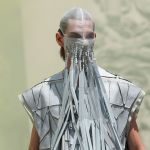 Starting from these principles, Billie Eilish took over the world-weary style and re-wrote its rules: she turned it into a style made by oil-colored contact lens, dark and dense tears, blood coming out of her nose, lower case letters in every one of her songs' titles and cynical captions on Instagram. Then, she made it with her music: both her voice and her videos are impregnated with a general sense of agony. It is not casual that one of her main references is American Horror Story, from which she took the inspiration for the black Angel-of-the-Death-like wings that she styled in all the good girls go to hell. Billie Eilish goes through the show-biz with her hands covered in colored paint, styling a resigned attitude, driving towards her final destination side by side with her brother Finneas (who happens to be also her producer), as seen in the video for everything i wanted (that she happens to have also directed).
Furthermore, this weary aesthetic is clear in her looks. After all, Billie Eilish wore a face mask before it actually was a medical need and she always looks like she is not wearing any make up, not even on the red carpet: this happens because she wears a real light and discrete make up and prefers to express herself through her hair and nails. Her style is a real pastiche of oversize clothes caught from Eighites/Nineties skate and hip-hop culture, mixed with a schizophrenic usage of fluorescent colors and many references to pop culture (Sailor Moon, Lum Invader, Powerpuff Girls). In this path, she also reflects on the feminine body: shooting a video for her #InMyCalvins campaign, she explained that she wears baggy clothes because she doesn't want people to have an opinion of her body. For this very reason, she recently undressed her body in a video posted on her YouTube channel: Not My Responsibility, a short movie against bodyshaming.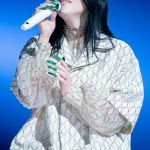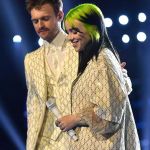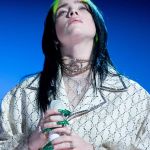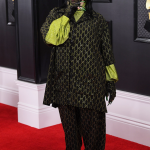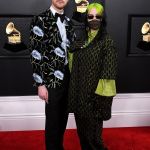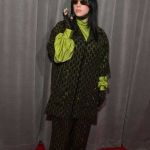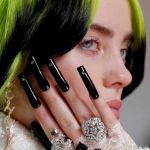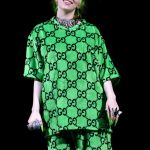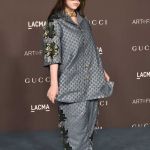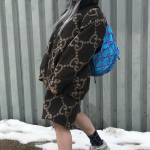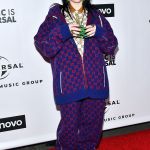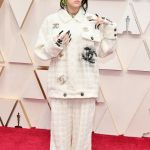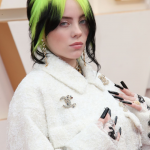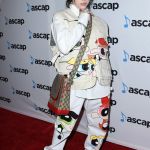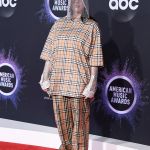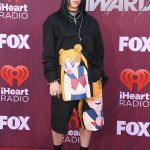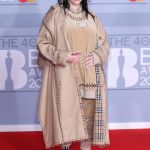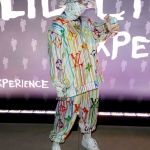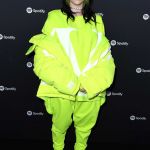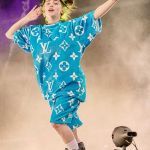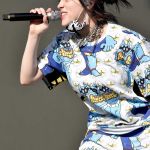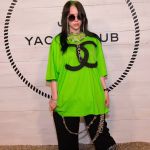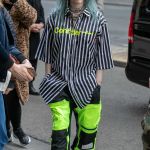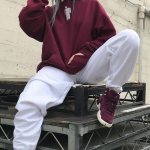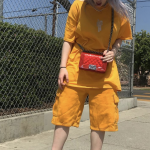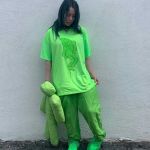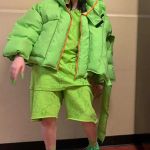 Among her favorite brands, she likes Gucci by Alessandro Michele, Burberry by Riccardo Tisci and Louis Vuitton, that even customized her a brace when she broke her foot. As the biggest part of her peers, she is also a a great passionate about sneakers, mostly Jordans - and even if she loves to say that she only likes items that people hate, when she guest-appeared on Sneaker Shopping With Complex she only purchased three models of Off White x Nike sneakers. Despite these mainstream choices, her world-weariness takes control of any brand she wears: on February, 2020, on the Academy Awards® red carpet, she managed to make a Chanel ensemble look punk.
Billie Eilish launched a surreal aesthetic, a little nerd and influenced by cyberculture, but cold hard at the same time; nothing could be further from the "filtered" pictures posted by Millennials on their Instagram accounts, grown up adding effects on their selfies. The more they look natural, Billie Eilish and the world-weary generation feel cool: they completely reject the aesthetic of excess that was the trend in the early 2000s. Her choices are an act of rebellion, a challenge to many pop icons from the past, as noticed by her stylist Samantha Burkhart (who also worked with Katy Perry and Christina Aguilera): "Her outfits are excessive. She enjoys the uncomfortableness of not fitting in. That appeals to a generation that grew up sick of manufactured pop music produced in a way that follows algorithms."
As Gen Z represents a huge part of the luxury and fashion public, brands not only have started to choose her as their testimonials, but they are also putting her style in their collections. As a matter of fact, last month UNIQLO UT launched a capsule collection in collaboration with her and contemporary artist Takashi Murakami: a series of tees and caps embellished with graphics inspired by Eilish's Blohsh and Murakami's iconic flowers, available from May 25th, 2020.