Elon Musk sent pieces of art into the Outer Space
Tristan Eaton's series, titled "Human Kind", started with SpaceX on May 30th
With the launch of the shuttle on May 30th after being postponed due to bad weather, Elon Musk's SpaceX has become the first private company to ever send humans into space. It's the first time in nearly a decade that American astronauts have left for the Outer Space: NASA's Space Shuttle program ended in 2011 after 30 years of space missions. The mission was accomplished by five astronauts, including Robert (Bob) Behnken and Douglas Hurley. Along with them, on the Crew Dragon spacecraft, there was also the series of artworks "Human Kind" by the American street artist Tristan Eaton who joins the group of a few chosen artists whose works were sent into orbit, along with Andy Warhol, Robert Rauschenberg and Trevor Paglen.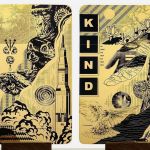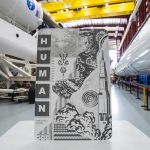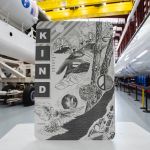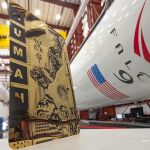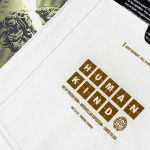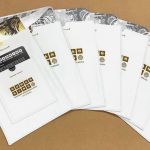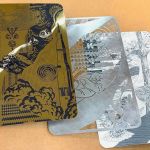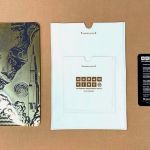 Tristan Eaton is an American contemporary artist and designer. In his career, he worked for many fashion brands as Nike and Versace, but he is most known for some posters he made for Barack Obama's 2008 presidential election. For this particular occasion, Eaton created Human Kind, a collection of heavy-duty plates of gold, brass and aluminium. Each piece is two-sided, "to represent the duality of Human Kind, our past and our future", he explained with an Instagram post, and is designed for each one of the five astronauts on board. Among the images on the artworks, the plates feature imagery alluding to nature (a chimp and its offspring, flying birds and several flowers), a stretched-out hand, a half-peace sign and also an American flag.
It is not the first time that Elon Musk sends some artworks in orbit: back in 2017 he sent a Tesla and a giant non-working satellite by Trevor Paglen, launched by SpaceX in collaboration with Nevada Museum of Art; in 2012 he sent The Last Pictures, a disk filled with 100 pictures. As if it wasn't enough, it has been recently announced that he will also shoot a film in space, starring Tom Cruise and in collaboration with NASA.