Kim and Kanye want to free Joe Exotic from jail
And they contacted President Trump about it
It's natural to wonder how Kanye West and Kim Kardashian spend their time during quarantine. Apparently even on the Olympus of the international stardom you have no choice but to watch Netflix. Like everyone else, the two of them must have gone crazy for the new docu-series Tiger King: Murder, Mayhem and Madness and his eccentric protagonist, Joe Exotic, who is currently serving 22 years in a federal prison for two attempted murders and murders. various charges of animal abuse. Kim and Kanye, however, believing in his innocence, would contact Donald Trump directly to obtain the prisoner's release. At least according to Highsnobiety: being today the first of April anything could be possible.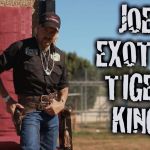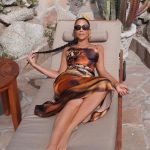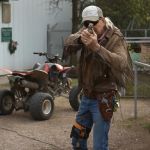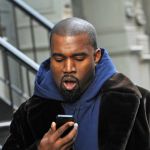 Of course, this choice has appeared highly controversial. Both because Joe Exotic is not an innocent man, but it is proven that he tried to have his rival Carole Baskin killed; both because, however funny it is to watch it, you can't ignore that time when he had a good tiger surgically operated without vets present, or the episode of the puppies transported to a Las Vegas hotel inside a suitcase or the time when a clerk of her zoo was mutilated by a lion who tore her arm and Joe threw on a leather jacket with the symbol of public health. Nor could we overlook the rest of the signs that clearly suggest that Joe Exotic is a dangerous individual who allegedly deleted video evidence of his crimes by setting off a fire and burning seven crocodiles alive, which he did not hesitate to recording a video in which he shoved a dildo into the mouth of an inflatable doll dressed to look like Carole Baskin and later avenged his "enemy" by putting poisonous snakes in his letterbox.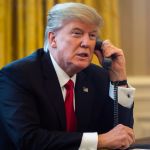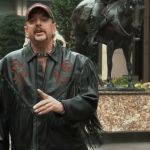 On top of all this, it is assumed that Donald Trump, just in these critical days of health emergency that is hitting the United States so hard, should have more pressing issues to think about than a criminal who became famous via Netflix.