The true story of Anna Delvay
"Inventing Anna" to be released on February 11 on Netflix
In 2017 the American press was shocked by a rather singular event, the discovery that not only the most famous it-girl in Manhattan does not exist but that it is actually the result of a scam. We are talking about Anna Delvay, aka Anna Sorokin, who in New York between 2013 and 2017 pretended to be a very rich Russian heiress. Her success had been cleverly built around a mystery: no one knew for sure who she was and how she managed to be so rich, her parents were thought to be oil tycoons, to work in the solar energy field or to be ambassadors of some foreign country. Yet Anna Sorokin is actually the ambitious daughter a housewife and a truck driver, born in Domodevo, who after a childhood of hardship between Moscow, Berlin and London, finds a job in Paris for Purple magazine, where she begins to introduce herself for the first time as "Anna Delvay". At the New York Fashion Week shows, she gets a taste of that typically New York frenzy and sumptuous worldliness and asks for a move to Purple's Manhattan offices in 2013. There she begins to build her new life: Anna Delvay, the daughter of a russian tycoon who boasts a trust fund of 60 million dollars, dresses Chanel, Dior, Balenciaga and appears out of nowhere at all parties, is in the front row at fashion shows with a sobriety and composure worthy of Anna Wintour, becomes friends with stylists, actors and other celebrities, all promptly documented on his Instagram profile.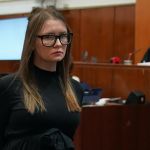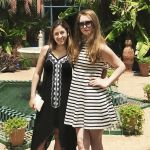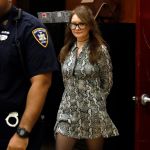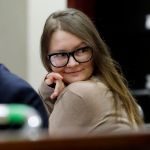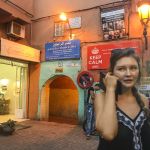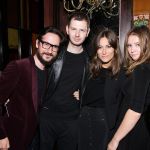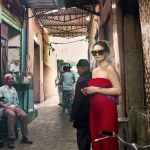 His dream? Establishing a private Soho House-style club focused on art, culture and patronage, the Anna Delvay Foundation: an exclusive venue with a gym, starred restaurant with exclusive access for members, an art gallery and luxurious apartments in Park Avenue, in the Church Missions House, one of the oldest and most expensive buildings in the city. She spoke to everyone about his ambitious project and presented investment proposals to all the New York banks to obtain a "small" loan of 22 million dollars. At one point everything seemed ready, but Anna mysteriously disappears on a flight to Germany, telling everyone she has visa problems. In February 2017, a year after his departure, he returns to New York and the luxury hotel 11 Howard in Soho is his first residence. However, no one notices the suspicious bank details that the girl uses to pay the rent of 400 dollars a night. For months not even one credit card was ever swiped, but rather an ambiguous certificate from a Swiss bank is presented which guarantees a transfer at the end of the stay, while Anna takes private lessons in exclusive gyms and dinner at La Coucou, the hotel's very expensive restaurant.
All payments are deferred and charged to her room account, while Anna keeps suspicion low by spoiling the hotel employees with disproportionate tips for every little service. Among these is concierge Neffa Davis, who, having become her friend, is sucked into Delvay's unbridled social life. However, the first alarm bells start ringing when Neffa is forced to pay for a very expensive dinner after Anna's 11 credit cards were declined. After the incident, the hotel decides to present her with the outstanding bill, of which she manages to pay only part by withdrawing the money from a Citybank account into which she had deposited a series of fraudulent checks to the value of $160,000. Despite the misadventure, Anna does not give up and made friends with Rachel Williams, former photo-editor of Vanity Fair, decides to leave for a vacation in Marrakech with a group of friends, including the same Williams who, faced with the problems of Delvay to settle the account of the vacation, is forced to "lend" $ 62,000. Needless to say, Williams never saw her money again.
Back from her trip, Delvay/Sorokin continued to sow debt upon debt. The power of Anna was in her personality, it was impossible to think badly of the mask built by Anna Sorokin, that of the forgetful young billionaire who punctually forgot to pay back the money. A mechanism that came to an end when two hotels scammed by Anna, the Beekman and the W New York, decided to file a complaint and contact the New York Post. In December 2017, the woman who had swindled the New York upperclass was jailed on charges of fraud, grand theft, forgery of documents and several other crimes to which was added a debt of over 275 thousand dollars between hotels, restaurants, banks and friends. On May 9, 2019, Sorokin was sentenced to a sentence of 4 to 12 years in prison, in addition to a fine of $24,000 and a debt to be paid off of $199,000. Of years, however, she has served only two and in February 2021, once back at liberty, Anna wasted no time, posting on Instagram a black and white photo with her Cèline glasses and the caption: "Prison is so stressful, you can't imagine." Born not to be rich, but to be famous, Anna Sorokin is now the celebrity she so pretended to be, and never before has the saying been true: "good or bad, as long as it's talked about".