Shia LaBeouf is not an 'American Honey' (and he's okay with it)
The actor, artist and style icon is the star of 'American Honey' on Netflix
On March 17th, 2020 Netflix added to its library an interesting: American Honey, and independent movie produced by A24. The film premiered in 2016 at Cannes Film Festival (where it won the Prize of the Jury), is it's directed by Andrea Arnold, a female director mostly known for having directed some episodes of the cult series I Love Dick, Transparent and Big Little Lies and it's simply powerful. After all, its main star is the quintessence of a powerful actor: Shia LaBeouf.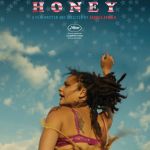 There are many ways to describe Shia LaBeouf: he's the controversy star of the Elastic Heart's videoclip Sia; he's an artist fighting against Donald Trump and American police; he's also Kanye West's style icon, and he's been friend with Kid Cudi way before it was cool (Timothée Chalamet, we're talking about you). One thing is for sure: he's always been one of a kind.
If you want to know more about his life, you just have to watch Honey Boy, the film he wrote about his relationship with his dad (and where he actually stars in the shoes of his father). Born in the back of a van from two hippie parents, it didn't take long for him to decide that he wanted to be an actor: rumor has it that it was just after he met a boy who was wearing all the clothes he wanted to buy, but that he still couldn't afford. "I said, 'What do you do?' He said he was an actor. That's where it really started." He was 10 years old, but when he came home he picked up the telephone and started to call every manager he found on the yellow pages. And though today he only picks selected movies, mostly indie productions, mainstream cinema made him a star.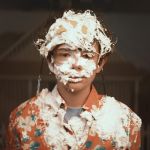 To be fair, Disney Channel turned him into a star: he was just a little boy (with an angelic face, can you believe it?) when he got to be the main character on the teen series Even Stevens. Following some little parts in commercial movies, it Steven Spielberg that had a glimpse of his talent and he chose him to play Harrison Ford's son in Indiana Jones and the Kingdom of the Crystal Skull. The big breakout arrived in 2007 with the Transformers saga: though it is one of the loudest and rudest sagas in the history of cinema, at least it got him a discrete amount of money (despite his gratitude to Michael Bay, he's not satisfied about those movies: "It's very hard to keep doing what you're doing when you feel like it's the antithesis of your purpose on this planet", he told Esquire in 2018). The public went wild: in 2017 Vanity Fair named him "the new Tom Hanks". Finally, he was noticed by some auteur directors such as Lars Von Trie, who picked him for Nymphomaniac.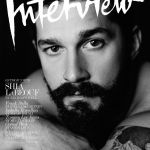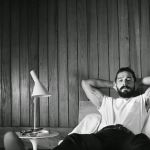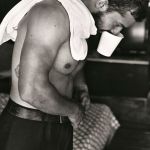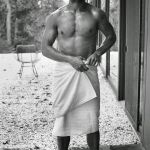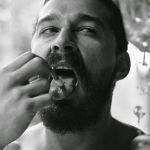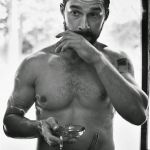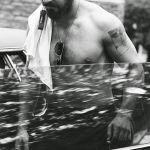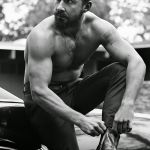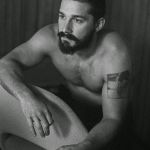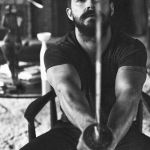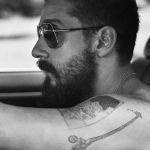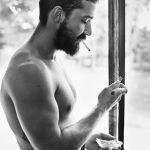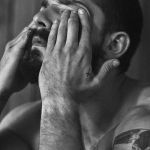 Still not satisfied by cinema, he's part of the artistic trio LaBeouf, Rönkkö & Turner. Among their extreme performances, we can't forget: #IAMSORRY (2014), where the actors stayed for 6 days sitting in a Los Angeles Gallery wearing a tuxedo and a paper bag on his head marked with the words "I AM NOT FAMOUS ANYMORE" (a few months earlier, he went out on the red carpet of Berlin Film Festival wearing the same "mask"); #ALLMYMOVIES (2015), a three-days marathon of his film screened in reverse-chronological order (while his face was live-streaming for the entire time of the performance); #INTRODUCTIONS (2015), in collaboration with London's Central Saint Martens Academy; and most of all HEWILLNOTDIVIDE.US (2017), a performance against the election of Donald Trump: after he was elected, the three artists installed a videocamera on the wall of the Museum of Moving Image di New York, under the slogan "HE WILL NOT DIVIDE US", then they invited everyone who was passing by (even Jaden Smith) to repeat the slogan for as many times as the felt it was right.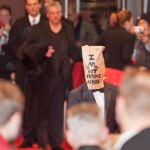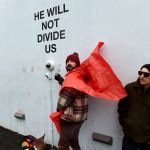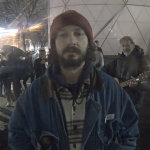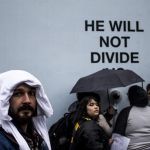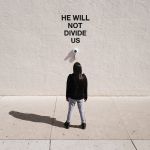 I'm a buffoon. My public outbursts are failures. […]The truth is, in my desperation, I lost the plot.
Like every perfect Disney Channel child star (Harmony Korine, tell us about that), Shia LaBeouf was Hollywood golden boy, but he lost his way while growing up. At least, that's what the papers say. "I know you have a job to do: to continue this narrative that I'm a piece of shit", he said. LaBeouf never hide his problems of alcoholism: not that he blames him for that, but he discovered addiction when he was still a child, watching his father struggling with alcohol and heroin in his way back from Vietnam.
In 2015 he was seen in the streets of Berlin while screaming with his girlfriend (than wife, now former-wife) Mia Goth; in 2017, the web went crazy over some videos where he was clearly insulting some police officers with racist expressions (later, he said about this episode that it was the lowest point of his life). In 2015 he wrote an essai for the collective book Prison Ramen (2015) where he stated that he's been in prison at least five times: the first time when he was 9, for stealing a pair of sneakers; the second time at the age of 11, for trying to steal a Game Boy. The remaining three are Hollywood history, but since then he went behind bars at least for 2 times.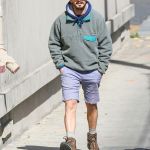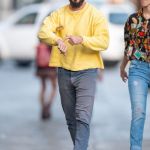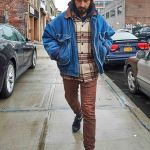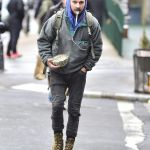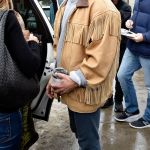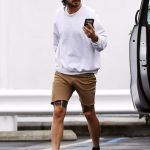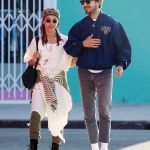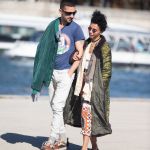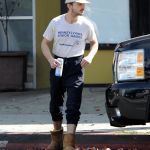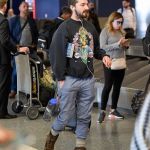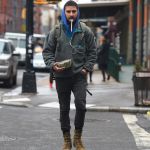 I wish I dressed as fresh as Shia LaBeouf.

No More Parties in L.A., Kanye West
In the past three/four years, LaBeouf also became a style icon. There's even an Instagram account documenting his outfits (@shiasoutfits). His face is still angelic as when he was a child, but it's impressive how much it can change depending on how he comb his hair or shave his beard. He tried different looks over the years: long hair, dreads, shaved, with a long beard or completely clean, while he was painting his bodies with more and more tattoos (he has Missy Elliott, Biggie Smalls, Tupac, Dr. Dre and Prince tattooed on his legs). His first fan was Kanye West, who one day went to see him at his house and asked him if he could borrow some of his clothes. A few years later, Yeezy has been spotted wearing LaBeouf's signature baseball cap. "The dude has a lot of my shit. Yeezy even took my Indiana Jones hat."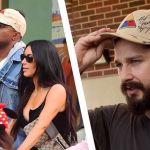 His personality reflects on his unique style. He's the king of scumbro, that branch of streetwear that dresses normcore, but with irony - and it matches the last pair of hype sneakers with a sweater from Patagonia. To be clear: it's the style of Jonah Hill, but LaBeouf is the most perfect expression of it. It's the style that win the heart of Alessandro Michele, who styled him in many occasions. But glamour is not a thing for LaBeouf: the only fashion show he's ever been to is the Be Beautiful Be Yourself Fashion Show hosted by the Global Down Syndrome Foundation, along with Dakota Johnson and Zak Gottsagen, who co-star with him in The Peanut Butter Falcon.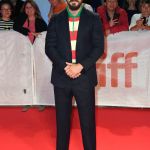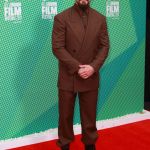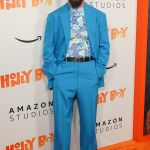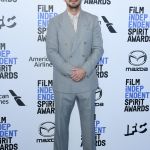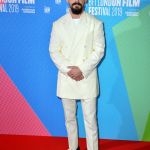 For a long time, I thought that life was secondary to art, […] And then you realize you can't have this art thing without the life thing.
He's convinced that he has burned all of his roads in Hollywood (it seems like there was this Spike Lee movie he's been shout out, could it be BlackKklansman?), but while we're writing he should have been out with two films: The Peanut Butter Falcon, the sweetest independent comedy about disability so far, and Honey Boy. But these release have been postponed until any update due to Coronavirus. Some might say that 2020 is going to be the year of Shia LaBeouf, but it'd just be one among another sensationalistic titles. The truth is that every year is Shia LaBeouf's year. Artists like him are fewer and fewer: artists who don't know the difference between breathing and expressing. We think that Hollywood should be way more grateful to him: one day, she'll find out.