Lil Nas X's coming out reveals hip hop's toxic rapport with the LGBTQ community
The Old Town Road rapper's recent twitter announcement is a valuable addition to the sparse LGBTQ representation within the hip hop community.
Earlier this month amidst Pride Month celebrations, "Old Town Road" rapper, singer, songwriter Lil Nas X took to twitter to announce his sexuality as he came out to the world as gay, which he then later clearly clarified in an interview with BBC News . Following his announcement, many of the reactions from his fans and the general public were of mixed feelings, some tweeters were happy to hear that the rapper was finally publicly living in his truth while others for some reason were disappointed and upset at the rapper for coming out.
some of y'all already know, some of y'all don't care, some of y'all not gone fwm no more. but before this month ends i want y'all to listen closely to c7osure.
One of the naysayers who was not entirely in agreement with Lil Nas X's coming out was fellow American rapper Young Thug. Earlier this week in an interview with No Jumper, the rapper stated: "I feel like he probably shouldn't have told the world. He shouldn't have told the world." He then goes on to justify his statement by stating that the reason he feels this way is because in the hip hop industry , when his music is played, people will instantly identify him as the gay rapper as opposed to shifting their attention to the quality of his music. Young Thug seemed to have felt like he was speaking from experience as a result of the homophobic backlash he received when he released the art for his No, My Name is Jeffery album, which featured the rapper wearing an Alessandro Trincone dress.
However, the fact that there exists this type of stigma within the hip hop and rap community is exactly why Lil Nas X's coming out was so important.
Hip hop has been noted as one of the least LGBTQ friendly genres in the music industry. With a great portion of hip hop and rap lyrics containing homophobic and anti-gay lyrics. Hip hop's dynamic has been built on a heteronormative concept of heterosexual men bragging about their sexual conquests through lyrics, leaving room for not much else. In reaction to a flood of homophobic lyrics from performers like Eminem on songs like "Criminal" in the early 2000's, a movement called homo-hop was formed in support of LGBTQ artists in the hip hop community, however, there were no mainstream artists who identified with the genre.
Femininity and gender-neutrality has always been a thing within the hip hop community, with artists like Young Thug, Andre 3000, CeeLo Green, Kid Cudi and Lil Uzi Vert sporting traditionally women's clothing, painted nails and crop tops. However the lack of LGBTQ+ representation has taken it's toll on the community.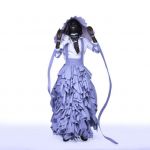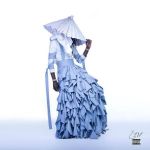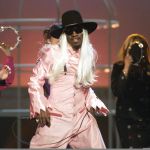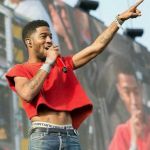 Even if the industry contains a larger number of artists who identify as part of the LGBTQ+ community, only a few have been brave enough to come out publicly, possibly for fear of the backlash it may bring. In 2012, American artist Frank Ocean issued a letter on his Tumblr where he came out as bisexual; later that year, so did American female rapper Azealia Banks in an interview with New York Times; and rapper Tyler The Creator came out as bisexual via twitter in 2015. These are the only artists from mainstream hip hop who have openly declared themselves a part of the LGBTQ community, who all happen to have been bisexual.
I TRIED TO COME OUT THE DAMN CLOSET LIKE FOUR DAYS AGO AND NO ONE CARED HAHAHHAHAHA

— Tyler, The Creator (@tylerthecreator) April 13, 2015
Of course rappers like Macklemore, Kanye West, Jay Z and Nicki Minaj have expressed their support for the LGBTQ community, but somehow having actual representation within the genre means something significant. Hopefully having hip hop's first openly gay black rapper will open doors for a more accepting and open minded community within the rap game.