Merry Purple Christmas
From Converse and nss magazine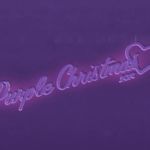 Pills
December 19th, 2018
For nss and Converse the Christmas vibe means just one thing: it's Purple Christmas time.
Like last year, the most anticipated Christmas party of the season will be back tonight, in the new location of Palazzo Giureconsulti, right behind the Duomo of Milan.
The 2018 Purple Christmas will be in the G Club version, entirely dedicated to the female world in all its nuances. The dress code instead remains the same: Purple & Sneakers.
@converse @nssgclub @nssmagazine #CHUCK70 #PurpleChristmas
Pick your purple outfit and enjoy the video teasers of the 2018 Purple Christmas.