The future is Technicolor in the trailer for 'Cyberpunk 2077'
CD Projekt RED gives a sneak peek of its new highly anticipated videogame
After six long years of speculations, hypotheses and rumors, CD Projekt RED has finally unveiled the first images of Cyberpunk 2077.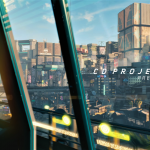 Surprisingly, at the Microsoft conference E3 2018, the Polish company, famous for
The Witcher
trilogy, presented the long-awaited videogame inspired by the board game, "Cyberpunk 2020", created between the 80s and 90s by Mike Pondsmith.
The trailer brings us, on the syncopated rhythm of an industrial track, on the streets of Night City, a fake bright colored Californian metropolis, dominated by mega-corporations that exert full control over the American economy oppressing the people.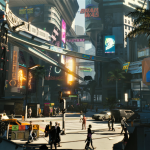 The streets of this city, which
V
, ambitious mercenary and protagonist of the story, defines "the worst city of America", are populated by cyberspace cowboys, 80s punks, gangsters who eat Chinese food, spider-droids and viruses.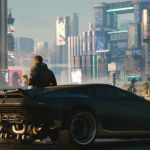 Add a certain amount of pulp, neon shades, the best of the sci-fi style defined more than 30 years ago by Bruce Bethke and you'll understand the hype around
Cyberpunk 2077
.
No release date of the game has been announced yet, but CD Projekt RED has nevertheless given a small gift to his fans: codes that unlock special contents of The Witcher are disseminated in the trailer.