5 things to do in Turin this weekend
From the festival CLUB TO CLUB to The Others
The weekend is coming and Turin will be in the spotlight this week ready to host unforgettable events!
From CLUB TO CLUB for the electronic music enthusiasts to the inauguration of the exhibition 'Like a moth to the flame' for all those who love the city and wish to admire it through the eyes of contemporary art.
Here are 5 unbeatable appointments.
#1 Show 'Like a Moth to a Flame'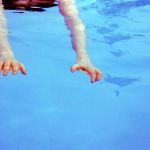 It is an expositive project realized by the OGR-Officine Grandi Riparazioni e Fondazione Sandretto Re Rebaudengo. Three international curators will work together for the first time immersing themselves in the city of Turin and its rich artistic partying. The purpose? Recreate a portrait of the city from the objects that it itself and its residents have collected.
#2 Artissima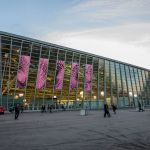 The Oval will host this year's its 24th edition of the art fair: 193 galleries (70 percent foreign) from 34 countries, more than 2,000 works. Well-established and emerging artists from all over the world will have the opportunity to exhibit their work in this modern and cutting-edge location, a showcase of the world for the world.
#3 The Others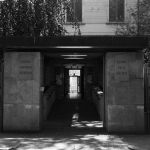 Also this year the former hospital will host the artistic fair that will be set in in two different directions: on one hand site specific installations and on the other special projects proposed by the participants. The icing on the cake? The gastonomic attitude: from street food to golden-starred dishes.
#4 CLUB TO CLUB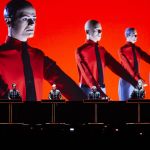 At the end of the Turin Contemporary Art Week, the famous CLUB TO CLUB festival is here full of live performances, electronic music and avant-pop music. Cheek to Cheek will be the theme of this 17th edition with the intention of claiming the importance of music as a real social network, reapplying to that common dimension of the dance that seems to have lost the magic. More than 50 artists from Germany, USA, Italy, Greece, Chile, Venezuela, UK, Australia, Canada, Syria, Norway will be invited to Turin for seven days of non-stop festivals. Some names? From Kraftwerk with The Catalog 1 2 3 4 5 6 7 8, Richie Hawtin and Arca & Jesse Kanda - for the first time live in our country.
#5 Operae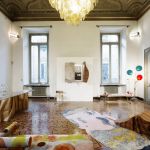 Since its eighth edition, Operæ is an independent design fair that combines craftsmanship and digital skills, with the opportunity to discover emerging phenomena, follow collector design news and rapport with industry professionals. Operæ, this year, will be hosted by the enchanting new Lingotto Fiere venue.