The ultimate guide to Coachella 2015
Tips to be the perfect festivalgoer
Your next destination: Indio, California.
The time has come go to the bank, prepare the bundle and get on the first plain for the USA.
Coachella now is not secret, is since 1999 that the biggest names of music alternate on the coolest stage of the world. We could almost say it's mainstream, but is always so interesting. You must go there at least once in your life, this attitude like a modern Woodstock makes it damn attractive.
All set for the weekend of 10 and 17 April.
Now is the time to educate yourself with infos to talk to your friends, if you were unlucky enough to be here among us.
# 1 Music.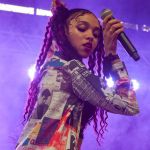 Open mouth and two blinks, the typical reaction to the line up this year. A bomb for lovers of rock is the presence of AC / DC, if you think they can be joined by your father only you are wrong. Azealia Banks, we can't wait to listen her after the release of the album Broke With Expensive Taste. No doubt an eclectic character, between music and social. Continuing the theme also FKA Twigs will be on stage at the Coachella, are you still excited to remember seeing her in Milan uh? The wonderful feeling of having chosen the "right" concert is the one you are experiencing now. Drake, we have to add something? Sunday is closer than you think. The great return of Florence + the Machine, already imagine hopping barefoot around the stage, she has that I do not know who like Janis Joplin that makes us lose your head ... At least as Stromae, the singer more (wes) andersonian at all times. But if you do not have enough yet, we tell that there will be even George Ezra, Steely Dan, Alesso, Black, Axwell and Ingrosso, Tyler the Creator, Chet Faker, Kasabian and then you read the line up below ....
You just have to be careful to overlap, because FKA Twigs will sound at the same time with Tyler the Creator and Tycho, as Caribou ancd Time Impala on Friday and on Sunday and St. Vincent, Stromae and Florence + the Machine after half an hour. Be smart: multiple streaming.
#2 Outfit . It's now time of sincerity. Among the reasons why you want to go to Coachella is also to fashion, and let's say that now the Milan Fashion Week is a back seat and streetstyle photographers have just taken a transatlantic flight to capture the most absurd outfits. To be clear, we chat about absurdity. Among the fans, the boho addicted have fringe also on the nails and wide-brimmed hats, you can see the fluo-addicted who are probably suffering from color blindness, then those that to solve the problem go naked (or nearly so), lovers of marijuana and Coachella veterans (those who have tattooed the dates of all editions). If the wave of I-have-nothing-to-wear assails you, we are here to help you with a selection of Los Angeles garments: let's start from the top with fringes and dungarees directly from Revolve Clothing, then the bucket bags of Beatrice Velenzuela, the pixie tattoo for the real rebels and necklaces of The Givin Key.
If you really do not know what to do know that H&M helps you with an exclusive line for Coachella.
#3 Art Coachella is made mostly of art, which is why dozens of artists work years to expose their installation on the lawn of Indio. Just yesterday came out the video presentation. Take a look!
#4 food and extras. Do not stay with hunger, calms your mom. There are more than a dozen styles of cuisine to suit all tastes (and budgets). For the more radical you can taste vegan, for lovers of pan-asian there will ramen and sushi, Mexican for hotters and hamburgers for traditionalists. All served by the most famous restaurants in California. For richers there is also a VIP area with restaurant served at the table, for only $ 50 each.
We know that you are willing to adventure until you unload the phone, Coachella has thought well to this with the charging stations, wi-fi and even real public baths (that are clean).
#5 Arrested? Something goes wrong, for this a group of Californian lawyers decided to create a site to help you if you were put in jail. Why Coachella is like heaven, but even here you can't smoke the weed or "borrow" other people's money. Just to rattle off two numbers: 170 people were arrested last year. Perhaps is better if you link the site (arrestedatcoachella.com) to your lawyer before leaving.
If you really can't go, you just have to tune on the official Coachella channel Coachella, live streaming can save your life