Stromae tackles social media obsession in his Carmen Video
Stromae VS Twitter
"L'amour est comme l'oiseau de Twitter"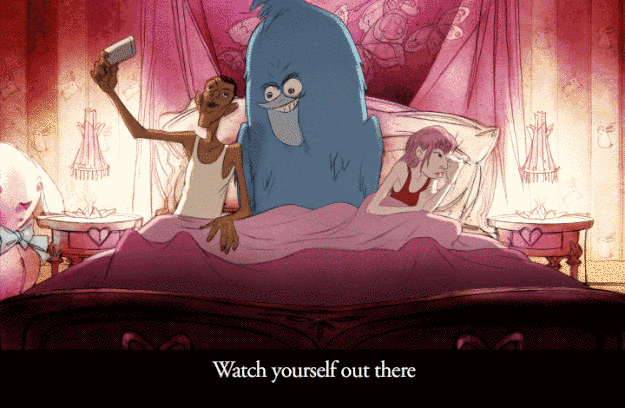 Stromae has released a quirky animated video for his latest single, "Carmen." Directed by French filmmaker Sylvain Chomet. The visual follows a cartoon-like Stromae and his "Tweeter" bird through various parts of social media. It soon takes a dark turn as the blue-feathered animals demand more and more attention.
For us this is one of the most brilliant video of recent times. Bizet's Carmen has been rewritten in the form of parody, denouncing a social problem in a unique way. We are sure that will be talked about.