Kanye West, Nas, Kid Cudi, Travis Scott and other musicians are recording music together in Wyoming
Is there just a little bit left when a new album is released?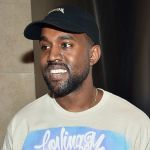 Kanye West is live.
The artist is still in Jackson, Wyoming, where he had retired to find the energy and inspiration after the nervous breakdown that had forced him to the hospital.
Last week his wife Kim Kardashian visited him, but it seems that in the period of his stay he has been reached by other friends and family, including Kid Cudi, Nas, Travis Scott, King Louie, The Dream, Wheezy, Pi'erre Bourne and producers Mike Dean and Jeff Bhasker.
It is not clear if all these artists are giving the final touch to the long-awaited AstroWorld by Travis Scott or are working in the sequel to "The Life of Pablo" by West, but a mysterious source has confirmed to E! that Kanye "recorded in Jackson Hole during the last week".
We hope they are signs of an imminent return of West to music with a new album and a new tour.