Why we are not ready for the new Apple Vision Pro
Apple's new product seems to address a future still too far away
After seven years of work and more than five thousand patents, Tim Cook, CEO of Apple, is convinced that he has found a way to revolutionize computer technology. Yesterday, the US multinational company founded by Steve Jobs unveiled perhaps its most important product in a decade. Apple Vision Pro is an augmented reality headset that will theoretically replace the smartphone and open the door to the metaverse. Apple itself describes it as «a revolutionary spatial computer that seamlessly merges digital content with the physical world, allowing users to stay present and connected with others» and creating an infinite canvas for applications that transcends the limitations of a traditional display through a three-dimensional interface controlled by natural, intuitive input (the user's eyes, hands and voice). Equipped with visionOS, the world's first computational operating system, and two ultra-high resolution screens, the headset transforms any room into a personal cinema with a 30-metre wide screen and an advanced sound system: you can watch movies, TV shows, participate in more than 100 Apple Arcade games and much more. Unfortunately, the price tag is as high as the expectations ($3500 excluding taxes in the US when sold next year, in Italy maybe 2025), but will Apple's expensive new bet be able to adapt to our daily needs?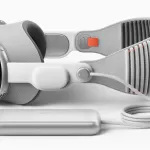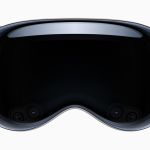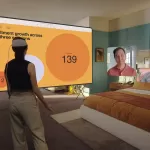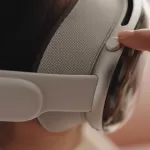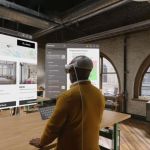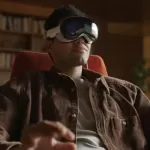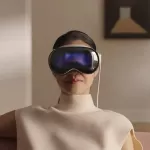 Mixed reality advocates believe headsets, or some kind of easy-to-wear face computer, will be key to making augmented reality mainstream. It's hard to imagine yourself on a train or on the street wearing a pair of giant, futuristic aluminium and microfibre ski goggles. And while the price includes the dozens of sensors and viewers, the ultra-high resolution, the external battery (which, by the way, only lasts two hours) and the oodles of apps, features and usage modes that come with each model, it remains hard to believe that you can replace your smartphone with a product that costs three times as much. So far, investors do not seem impressed, and analysts are expecting modest sales figures in anticipation of a more practical and affordable second prototype.
Driven by the metaverse fever that brought the market out of the woodwork until last year, hundreds of companies have been working for years to achieve commercial success in the category. Tech giants like Microsoft (HoloLens) and Google (Glass) and start-ups like Magic Leap have tried and failed. Meta's Oculus may be the best attempt yet, but it is still far from becoming what the iPhone was for smartphones. Certainly, a user-friendly and affordable headset model (that has nothing to do with the clunky and niche experience that VR and AR offer today) could revolutionize the way we live. Starting with fashion, a sector that is poised to improve the e-commerce experience, change the way consumers shop and open up new markets for digital products, such as AR clothing.