Three days of Coachella euphoria
We didn't see Frank Ocean, but Zendaya made a surprise appearance
Boasting itself as the most internationally diverse music festival, Coachella continues to use its festival grounds as congregational space for music lovers from around the world to enjoy more performances in one weekend than the typical person would probably see in a lifetime. Packed into three days, - six if you bravely attend both weekends - attendees get the chance to indulge in their favorite music artists while discovering new ones along the way. While Coachella is split into two separate weekends in April, both weekends typically consist of the same performing music artists, with the exception of a few surprise guests. There also tend to be slight differences in the outcome of both the crowd and performing music artists on both weekends. This year in particular, the most notable difference was Frank Ocean's absence from Weekend 2 due to a physical injury incurred on the festival grounds during Weekend 1, where he performed until he couldn't any longer.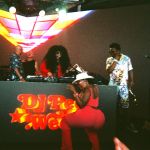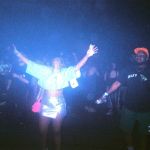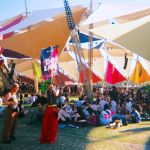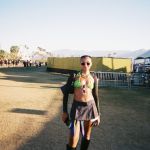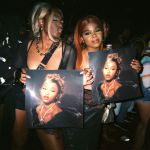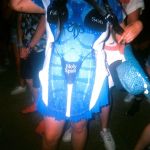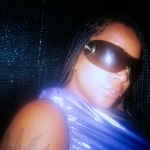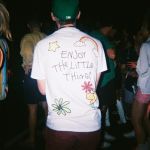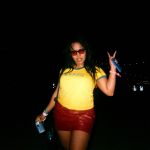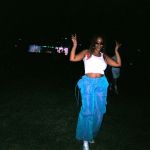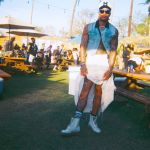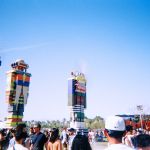 Almost equally as shocking as Frank's cancellation, was Zendaya's surprise performance exclusively during Weekend 2. Singing a stellar duet alongside musical mastermind Labrinth, (creator of Euphoria's soundtrack) their overwhelmed fans roared along in adoration. Because Weekend 1 is a little busier, that leaves the second weekend's festival grounds just slightly more open, creating a little more room at the stages to dance through, smaller bathroom lines, and easier access to all the special installation houses and food stands. However, less of a crowd it may have been, the extremely anticipated acts such as Willow, who exhibited a vocally brilliant performance (and brought out her brother Jaden Smith) had an arm-to-arm crowd of thousands singing along to her hit songs. Idris Elba and HoneyLuv also completely packed out their stage at Yuma, while also creating a line of hundreds within 20 minutes of starting.
Comprising of eight main stages, spanning the spectrum of Electronic Dance Music, Hip-Hop/Rap, Rock, Latin Trap, Alternative/Indie, Pop, and many other genres, this six-day production provides a series of heightened sensorial experiences that attendees will likely remember for years to come. Sensorial in the way that the large-scale, visually stunning installations are grandly set against California's picturesque, mountainous terrain, evoking awe inspired stares from all. Physically sensory from the uninterrupted heat of the desert sun all over your body, as euphoric exhaustion from running, dancing, singing, laughing, crying, and traveling the festival grounds all day starts sinking into your muscles. All audibly tied in by the sound of the ever-present music flowing throughout the entire day, stretching long into the night.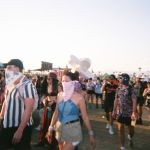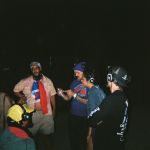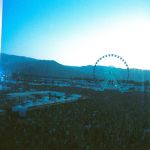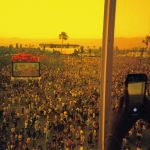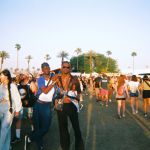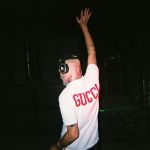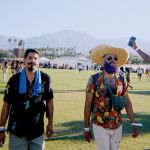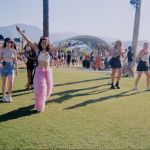 DoLab, the Electronic/Dance stage which doubles as a shaded, water-misted oasis, brings a taste of Lightning in a Bottle to Coachella for festival goers looking to experience some of the most talented and cutting edge dance artists currently in the industry. Some of the artists featured during Weekend 2 were Syreeta, Paraleven, Carré b2b Samwise, and Hank K, with high-energy nighttime closing sets by DJs like Knock2, and The Brothers Macklovitch (A-Trak & Dave1). Rather than choosing to drink hard alcohol in 90 degree weather, in true LA fashion, I kept myself refreshed by alternating between JuneShine's, hard kombucha (the "P.O.G" flavor is insanely tasty), and Topo Chico water. Uncle Waffles had a ground shaking debut performance at Sonora stage from her bass-heavy DJ set. Joined by a stacked choreography team, her hour-long set for her fans certainly did not disappoint. However, the dancing didn't end at Coachella's 12am curfew. Greenhouse, Coachella's newest stage, created by Foreigner, delivered an exceptionally talented lineup of DJs for the late-hour crowd eager for a party going well past midnight featuring a culturally diverse range of Dance Music. New York-based DJ and Producer AQ, specializing in House and Amapiano music, brought her specialty sound to the desert, and ended the night with an empowering, contemplative sound that seemed to slow down time just for a little bit.
The introduction of Greenhouse to Coachella is an excellent example of real steps toward proper representation within music spaces. It is to continue leveling out an equal playing field so all artists have the opportunity to book well-renowned venues and receive fair pay based on talent. Music is one of the most impactful forms of expression and communication there is. Showcasing uniquely curated acts performed by more than 150 hyper-talented individuals of vastly different life experiences (sometimes beyond comprehension), who all have a specially crafted relationship with their music, within the same 600 acres and all within 72 hours is what creates those larger than life experiences along with those small, touching, and truly intimate memories shared between the music and self.