How the average Instagram user has changed
A study suggests how brands and companies can improve their online presence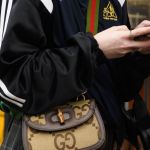 Instagram is the fourth most used social platform in the world to date. With almost one and a half billion active users, its popularity has been a crucial tool for brands and companies for years, not only as an advertising platform but also as an astute binding agent for communities and the like. In Passport Photo Online's latest report, a survey of more than 1,000 US citizens highlights how they have changed their habits over the past year as users of the app, and educates business owners and their social media managers, on the practices they need to adhere to remain relevant in the world of digital marketing.
The analysis shows that a well-cultivated presence on Instagram helps improve brand awareness, a factor that can greatly impact traffic on e-commerce sites. According to the survey results, 92% of Americans follow between six and 10 business pages on Instagram, and 27% say they visit them a couple of times a week. For nearly three-quarters of survey participants (71%), following a brand's Instagram profile makes them feel more connected to the company, resulting in a preference (93%) for brands that own an online account over competitors that lack in social media presence. Creative (66%), fun (58%), and informative (62%) content stand out among the favorites, with educational (41%) or high production (42%) content being less impactful. The preferred format is stories (58%), and posts (51%), while lives (25%) and reels (41%) attract less attention. Some of the favorite formats are quizzes and online polls, which get positive reviews from 48% of users.
In addition to this report analyzing user opinion of corporate Instagram pages, Passport Photo Online observed just how much Instagram affects a brand's overall sales numbers. The survey found that users often buy from a company profile's shopping page without needing to (79%) and that the social platform is a favorite when it comes to shopping, with 56% of respondents feeling more likely to buy on Instagram than on any other social network, and an astonishing 67% saying they have convinced a friend or relative to buy an item found on Instagram. For the majority of users (70%), this social platform is useful for discovering new products and services, demonstrating how Instagram has in effect become an indispensable e-commerce tool for establishing a clear brand identity and a cohesive and loyal consumer community.