How much should they pay you to leave social for a year?
The new study chronicling the effects of social media on the psyche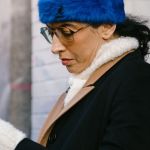 Giving up social media for a year - to be honest, it would perhaps be difficult to resist even for a single week. Yet that is the question on which PhotoAid's new study entitled Scrolling Social Media for Dopamine was based, which tried to gauge the American public's opinion on the effects of constant social media use on their behaviors. To demonstrate how addictive social can be, the survey asked what amount of money was needed to convince the average user to quit social media for a year. A majority of the 31 percent of those surveyed said the price of giving it up would be between $5,000 and $10,000, while 22 percent would be satisfied with as little as $500 or as little as $1,000. The most interesting findings drawn from the survey concern the contradiction between the perceived usefulness of social media and the way its spread has altered people's behaviors.
Let's take a few examples: 84% of respondents believe that social is addictive, and 70% believe that its use has significantly lowered their attention span; at the same time, 80% of the public says they have a positive attitude toward social, with 39% convinced that they do not overdo it with their screen time, and 69% of respondents saying that social media is able to lift their spirits. The positive uses of social? Maintaining relationships with friends and family, communicating news, developing platforms and communities, building relationships, getting informed, and finding creative outlets. According to the study, this reliance on social media to create and maintain human connections could be an answer to the increasingly pressing geo-political issues that fill the daily news. As we said above, however, precisely on the topic of social media light and shadow coexist in particular contrast: 68 percent of respondents for example admitted that social made them more envious of others.
The amount of minds that social media has been intoxicating is massive. It's become an addiction to a never ending validation and approval cycle.

Some are trading their dignity, respect, and humanity for… a story to post on sm so they can seem interesting to someone for 3 mins.

— GBA (@boredgentleman) February 28, 2023
This ambivalent and ubiquitous relationship between people and social media is also reflected in the world of work. For example, 86% of respondents also use social media in the workplace, with 43% spending up to thirty minutes on the app per day at the office and 57% using it for even longer times, which in 2% of total cases can reach 180 minutes total. At the same time, 94% of respondents believe that using social media at work makes them more productive, creating mini-breaks that help relieve pressure. The study then addresses an interesting aspect: «When we asked the survey takers if they think social media helps them network and find new job opportunities, 83% said, "Yes." Another 54% mentioned they actually stumbled upon a company they ended up working for while using LinkedIn at work.».