How to bring Gen Z into shops
The shop experience between web and digital solutions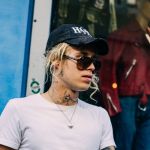 According to Klarna's latest survey, there is an increasingly clear link between physical and online shopping experiences. Consumers tend - the report shows that for 8 out of 10 Millennials and Gen Z this is an evolving habit -to get information online and then go to a shop. The problem, according to the survey conducted by Klarna, is that the point of sale is not fully appreciated by consumers, who reduce it to a pick-up point, nor by retailers themselves.
This scenario is confirmed by a recent
Scandit
study on the impact of in-shop technology, which shows that 51 per cent of major European retailers will combine on- and offline experiences. In addition, 41 per cent of respondents said they want to improve the
customer experience
, a need felt by fashion brands in particular. Scandit's Smart Data Capture platform has compiled a list of tips on how to make the shopping experience more inviting, taking into account the needs of Millennials and Gen Z. The first step is to simplify and
facilitate
the shopping phase as much as possible and avoid long checkout lines. In this particular case, retailers could focus on alternative in-shop payment methods by offering smartphone data capture solutions and speeding up checkout processes. The ability to scan products directly with a smartphone and pay at self-service checkouts makes operations even more efficient. In short, a greater degree of
autonomy
would make the shopping experience more attractive to the younger generation.
Another point to consider is the knowledge and
availability
of information about the products on offer: the lack of recommendations, sizes or colours in the shop can lead to frustration. The use of operational technologies can actually make retail work easier. For example, smartphones with intelligent
data capture
solutions can allow staff to quickly scan a shelf to find the product the customer wants. Finally, there is the factor of customer loyalty to consider: to meet the new buying habits of Millennials and Generation Z, retailers and brands should be able to combine the
strengths
of the internet experience with those of the in-shop experience. Hence the opportunity to use
augmented reality
as an alternative solution to provide customers with a truly innovative digital shopping experience. Besides an educational experience, the main goal of this service is to give consumers more power and freedom.