The future of Elon Musk's Twitter has a cost
From the blue tick to WeChat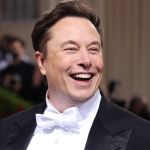 Between dismissals and rehiring, decisions impulsively taken and afterthoughts, just a few days after the start of the Musk era, Twitter has already descended into chaos, so much so that the UN has launched an appeal for the respect of human rights on the platform. Among the various initiatives that have worried users, if not the UN, a special mention goes to the paid blue tick and all the controversy that has ensued. According to The Verge, Twitter Blue was presented to investors as a plan designed to rake in 69 million subscribers by 2025 and $159 million by 2028, a substantial revenue that would allow the company to reduce advertising to less than 50 per cent of the platform's revenue. If until two days ago it was possible to obtain the blue tick for free, following a simple verification process that was decidedly milder than in other social networks, today only eight dollars are needed - a price negotiated with Stephen King - to access a series of advantages, such as the possibility of sharing longer videos, incurring only half of the advertisements, more visibility in the search. A system of «lords and commoners» to be eliminated, Tesla's CEO had called it, and yet, 24 hours after the start of the paid blue ticks, what the experts had prophesied has already come true, the multiplication of fake accounts and spam, in contradiction with the main purpose of the functionality: to distinguish public people from impostors.
This is the case of Cade Onder, who after acquiring the infamous blue ticks changed his profile picture and name in order to pretend to be Tobey Maguire to announce Spider-Man 4, and it is also the case of the American actress and comedian Kathy Griffin, banned from the social network for provocatively changing the name of her account to that of Elon Musk without specifying the satirical intent. A situation of general confusion that will have to be resolved very soon if Musk wants to prevent celebrities and ordinary mortals from abandoning Twitter to migrate elsewhere, joining figures such as Jameela Jamil and Shondra Rimes who have already decided to leave the social network in protest at the time of the takeover. But what other changes will the unpredictable Musk bring? For Twitter, will it be the dawn of success or the beginning of the end? Let us try to clarify.
The model to follow
This will also give Twitter a revenue stream to reward content creators

— Elon Musk (@elonmusk) November 1, 2022
In Musk's utopia, the future of Twitter is to become X, the 'app for everything', following the model of WeChat, Tencent's essential Chinese tech giant with hundreds of millions of users. A messaging app, e-store and web browser in one service, which makes money by taking a percentage of all payments made in the app. «There is no equivalent of WeChat outside of China - Musk said during a meeting with Twitter employees in June - In China you practically live on WeChat. If we can recreate this situation with Twitter, we will have great success.» A further reference is surely TikTok, the Chinese platform that has supplanted Instagram as Gen Z's most popular app. Twitter already allows the uploading of high-quality videos (at least 1080p) and the addition of a basic video editor within the app could quickly enable it to regain the market share lost to TikTok, making the app more attractive to content creators. Regarding the algorithm, again Twitter would like the app to be more similar to TikTok, offering a choice between an automatically generated feed via data and the chronological feed («The algorithm is manipulating you in ways you don't realise» Musk has commented several times). Instead of an algorithm governing the user experience on the platform, it has decided to let others create their own. According to the Washington Post, moreover, Twitter is eventually working on a feature that would allow people to post video content visible to other users only for a fee, paving the way for pornographic videos and putting Musk's social network in direct competition with OnlyFans.
Between bots and blockchain
To all complainers, please continue complaining, but it will cost $8

— Elon Musk (@elonmusk) November 2, 2022
Musk has spent the last few months raging about the problem of spam and bots, which, although it affects all social networks indiscriminately, is particularly present on Twitter. The goal of making 'all humans authenticate' was one of the reasons why he wanted to take the company private: eliminate all bots and reduce the number of Twitter users without scaring investors, and blockchain immediately appeared as a possible solution to the problem. «I have an idea for a blockchain-based social media system that involves both payments and short text messages/links like Twitter» Musk wrote to his brother Kimbal according to The Verge «You have to pay a small amount to register your message on the chain, which will cut out the vast majority of spam and bots. There is no threat of choking, so freedom of speech is guaranteed». But in the end Musk seems to have decided that it simply wouldn't work, at least not yet: «bandwidth and latency requirements cannot be supported by a peer-to-peer network, unless these 'peers' are absolutely gigantic, thus defeating the purpose of a decentralized network.» How will the situation evolve for the many bots invading Twitter? Hard to say. Anyone who has tried to fight spam and bots knows that distinguishing between humans and machines is much more difficult than it seems.