Loro Piana opens its doors to the public to make its history known
Archives and precious fabrics to touch
The fifth edition of Les Journées Particulières, an initiative introduced in 2011 by the LVMH group that offers the public the chance to discover the extraordinary heritage of craftsmanship of its maisons, also includes the participation of Loro Piana. This edition will involve 96 locations including museums, wineries, mansions, stores and ateliers in 15 different countries. Loro Piana's brand-new headquarters at Palazzo Cortile della Seta, in Milan, will be one of 19 Italian locations that, on Oct. 14, 15 and 16, will open their doors to experience unique moments to discover a priceless heritage made of craftsmanship and innovation.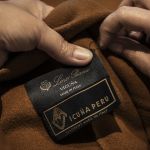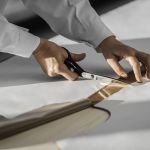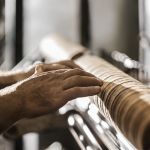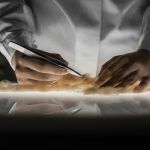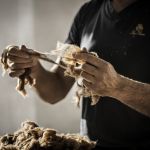 Through an hourglass-shaped installation, Loro Piana will guide the viewer on an extraordinary journey through time and the history of the brand, founded in 1924 in Valsesia and known for its heritage in transforming the finest natural raw materials into the highest quality fabrics. Photos, videos, archival documents, iconic garments, precious fabrics and rare raw materials to touch will accompany the guest throughout the journey, up to the meeting with the workers. Here, between the past and the future, it will be possible to see the artisans' know-how and techniques take shape.
To book a guided tour, you can register on the event website or ask directly at the door.