Watch the trailer for 'Kitty'
Chloë Sevigny's directorial debut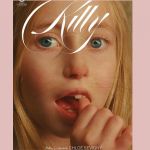 Every Chloë Sevigny fan worth his name should be aware of the fact that the American actress has a huge passion for cats (as we already told you here).
It is no coincidence that, for her directorial debut, she chose the story of a young girl – not surprisingly called 'Kitty' – who dreams of becoming a cat, and gradually succeeds.
The short film, inspired by a Paul Bowles' novel of the same name, was presented during the latest edition of Cannes Film Festival and will be screened at the upcoming New York Film Festival in October.
Meanwhile, Chloë decided to give us a sneak peek of it by posting a short trailer on her (very popular) Instagram account. You can watch it below: