Sunday Morning Reading #1
Puss Puss Magazine
Contrary to what its name may suggest – 'Puss Puss' means 'Kiss Kiss' in Swedish – this magazine is all made in the UK.
Based in Haggerston, East London, Puss Puss Magazine is a new independent publication dedicated to fashion, art, culture and... cats. Yes, you got it straight: felines are the protagonists of many of the original features you will find inside this magazine.
No advice on litters and collars, though: cats are only (soft) excuses to tell the stories of those who love them, and can't live without them anymore.
Looking at the cover of its fourth issue, the one we leafed through for you, you can easily realise that among the cat lovers of the planet there's also a certain Chloë Sevigny...
Things we loved:
#1 Hello, Kitty!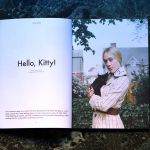 Chloë Sevigny has just premiered Kitty at Cannes Film Festival, her first short movie inspired by Paul Bowles' namesake novel. She talks about it in a long chat with Gemma Lacey, accompanied by Amber Mahoney's beautiful photographs.
#2 Leo the Lion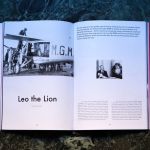 Not only kittens. You all remember the iconic roaring lion that opens each movie signed MGM (Metro Goldwyn Meyer). Jane Fulcher traces the history of this feline become part of film history, from its debut in 1916 up until today.
#3 Soko The Cat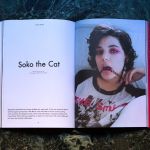 The French singer-songwriter tells Gemma Lacey that her social nickname @sokothecat was actually born by chance, but that "It suits me because I am a cat, I'm very independent, and all I want is to cuddle and eat good food and hang out by the fire, be warm and cosy and being a pet".
#4 A Cat Odyssey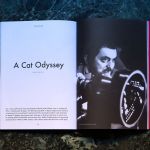 Did you know Stanley Kubrick was a big cat lover? It is revealed here by his(Italian) assistant from 1970 to 1999, Emio D'Alessandro, who has just published a book containing anecdotes and memorabilia of his life with 2001: A Space Odissey's director: Stanley Kubrick and Me.