The seven lives of Chloë Sevigny
From Harmony Korine's films to Proenza Schouler's latest runway
Chloë Sevigny proved once again that she is the queen of the New York fashion scene. She opened Proenza Schouler's FW23 on 11 February in a black square-shoulder blazer, white shirt, leather skirt and boots. The 48-year-old's iconic voice, along with Venezuelan musician Arca, punctuated the event as she read "Diary Entries" by best-selling author Ottessa Moshfegh. Finally, this is not the first runway rodeo for the queen of underground film. Her last appearance was in 2019 for Simone Rocha in London and before that for Miu Miu in 2018, a brand she walked the runway for back in 1996, followed by Dolce & Gabbana in 2005, not to mention campaigns: from the iconic 1990s face for Miu Miu to Marc Jacobs, passing through the first Mugler campaign since the founder's death, amid skimpy outfits, saucy kisses and shots simultaneously reminiscent of The Matrix and Aphex Twin's 'Windowlicker'.
Mugler's SS22 campaign seemed an epileptic succession of testimonials, from 90s models Shalom Harlow and Amber Valletta, to Megan Thee Stallion, Lourdes Lola, Bella Hadid and, surprisingly, Chloë Sevigny. Yet a hint of the unexpected partnership between the most discreet brand in the history of fashion and the eternal young girl of independent cinema had already leaked out during her wedding to her partner Sinisa Mackovic last May, when in the alternating Glenn Martnes Couture and Loewe gowns, Chloë had sported a snow-white Lycra bodysuit that left little to the imagination. And, after all, it would have been strange to do otherwise: 49 years of sensual looks and a career that has transformed her from a shy little girl from Springfield, Connecticut, to the definitive icon of the American 90s counterculture. A series of fortuitous events, roles far removed from the Hollywood scene and a passion for scandal: choosing Chloë Sevigny as a testimonial, despite her blonde hair, blue eyes and all-too-anonymous appearance, hides a very rich subtext.
From her naked appearance in a Sonic Youth music video, to her relationship with Harmony Korine and full-on sex scenes with Vincent Gallo for The Brown Bunny. In the 1990s, Chloë Sevigny was just an intern at the teen magazine Sassy, when stylist Andrea Linett met her by chance in a New York newsstand. Since then her rise to it-girl status has been rapid and unstoppable. After being the face of Chloé and Marc Jacobs, collecting a series of cult films (American Psycho, Kids, Party Monster, Boys Don't Cry etc.) and designing her own line with Opening Ceremony, Sevigny has become the style icon of an entire generation. From her days as a 90s skater girl hanging out in Washington Square Park to life as a haute couture muse, the turning point came with her role in Kids. The following year, in the spring of '96, she became Miuccia's muse in Juergen Teller's campaign for Miu Miu, in which high collars and extreme crop tops created a borderline look, the traditionally demure and the extremely revealing, capturing Chloë's own contradictory charms - although she later revealed she felt "totally nerdy, uncomfortable and out of place" next to an always-posed Kate Moss.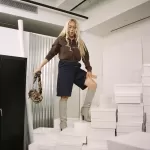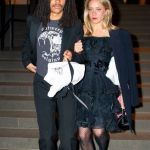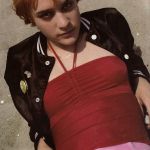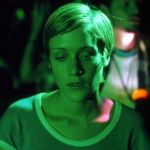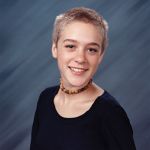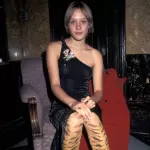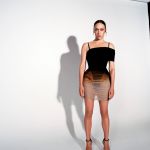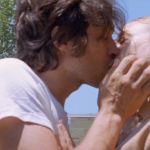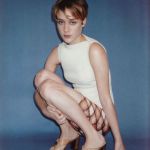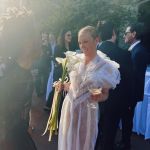 While we were falling in love with Miss Sevigny, the May 96 issue of Dazed & Confused featured Chloë on its cover. The 20-year-old spoke naively and transparently about her relationship with Harmony ("He doesn't like anything and he's very naughty"), drugs ("I liked tranquillisers better... I've never snorted drugs") and her "love" for the British government in the 1990s ("Yes, 'fuck off' to the British Parliament"). Today, after a drastic haircut at Guadagnino's behest in We Are Who We Are, Chloë has proved that even a rebellious teenager eventually grows up, marries, has a child, but by maintaining an innate coolness in everything she does - from pushing a pram dressed as Ganni or Sunnei in Times Square to campaigning with Mugler - she has been able to maintain her grip on generations of adoring fans who still see her as the eternal outsider of contemporary independent cinema.