Laneus welcomes its new collection at Milan Fashion Week
How did Laneus' fashion week go?
Laneus made its grand entrance during Milan Fashion Week opening the doors of its incredible space in the heart of Milan's "Cinque Vie", where history and contemporary décor meet harmoniously amidst frescoed ceilings, precious marble and steel. The nomadic spirit that traverses the world charged with the energy of the West Coast sun meets a refined French touch in a collection that reflects a deep connection with different places and cultures, while the creative dialogue between the men's and women's collections embraces fluidity.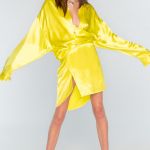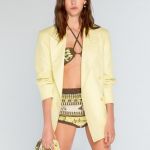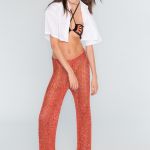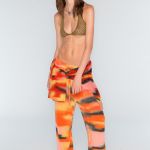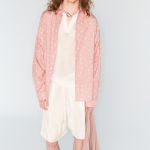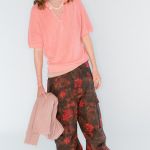 New items for the season include tailoring, designed for sophisticated outfits or to be worn with flowing denim or short trousers, and cotton poplin shirts with a rounded, wrap-around fit. A glamorous touch of rhinestones is incorporated in a transversal range of garments, from bow tops to ultra-light denim made from a blend of cotton and lyocell, to cargo trousers. Contrasting jumpers in different colours or ton-sur-ton tones add a touch of timeless elegance.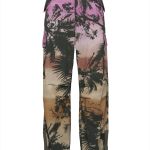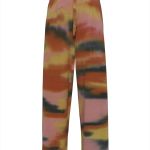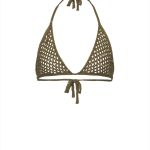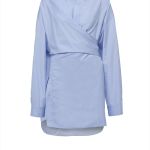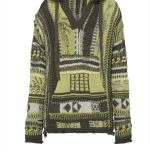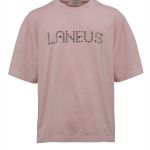 The iconic palm tree motif, which has always been a symbol of Laneus, returns in black and white on twin sets of printed silk shirts and shorts and on jacquard jumpers in bright shades. The 'mal tinti' garments, with hand-sprayed colours, present patterns ranging from camouflage in shades of green to rainbows via reds and oranges that warm up the collection, thanks to the 'drop' technique, making each piece unique. The knitted garments are the real passepartout of the collection: combined with a long mesh dress or a more formal look, they give dynamism and comfort, playing with new processes, techniques and details that open the door to stylistic experimentation.