Please don't call it a man's bag
How a social marker has become a cult accessory
Some things can be worn as a means to visually tell a story in which one can be a protagonist, a scriptwriter, or a strategically appealing extra. Handbags (as well as jewelry and make-up) have always been worn by men, but their degree of aesthetic tolerance has been premeditatedly curtailed by the male sex. As today more men than ever, regardless of their sexual orientation and gender identity, are immortalized by street style photographers wearing weaves of leather and differently manufactured fabrics, it is surely worth trying to explain what has changed over time. Circana Beth Goldstein reported that interest in men's handbags is increasing by 7% year on year, and in the past three months, Lyst has observed increases in searches of 71% for fanny packs and shoulder bags, 61% for messenger bags, 54% for tote bags and 31% for backpacks. The latest figures are concrete proof that men's bags have now become a real trend in which the economy should invest, product brands should push by leveraging the eternal revival of desire, and a discourse for fashion in which to keep the ensemble of the parts together.
How men's bags came into being
Without disturbing the legacy of the Greeks who have already condemned us to an enforced coexistence with the unbreakable paradigms of the golden section, it was during the Renaissance that men, faced with the discouragement dictated by the absence of pockets, wore a pouch tied around their leg to be able to contain spices, herbs, and money. Then, whether by design or by sociology, the ends of these small belt-like bags ended up adhering to that exclusive project for which money has always been the spokesman, that of social differentiation - swete bagges appeared, small pouches filled with perfumed materials or sweets that served both to counteract bad smells and to show one's wealth. As men delegated the display of their economic status through jewelry to women, through the use of bags they were finally able to emphasize social status at a time when the Industrial Revolution was taking hold. The arrival of the railway system led to the need for sturdier handbags that could cope with long journeys, while advances in textile production and metallurgy were instrumental in the creation of the briefcase - the phenomenon of commuting meant that briefcases were equipped with metal locks to avoid unpleasant opening during transport.
History of the messenger bag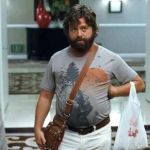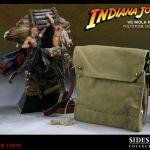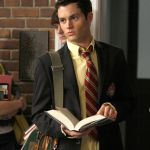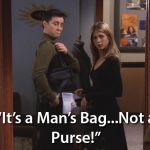 After the First and Second World Wars, the semantics of bags crossed over into bread frugality in its naming: the bags worn by soldiers were in fact identified as bread bags and became an integral part of military field equipment that, during the 1980s, intercepted the design of the so-called school satchel to land on the big screen with Harrison Ford as Indiana Jones in Raiders of the Lost Ark (1981). There was however no trace of a trend back then, except in the proliferation of technical fitness bags and fanny packs, voted product of the year 1988 by Adweek. «I don't know if the world is ready for you and your bag,» explains Rachel to Joey in a Friends episode that has as its scapegoat a shiny leather shoulder bag. In the midst of the imperialism of 1990s minimalism, a simple accessory like a handbag was able to feminize and shatter the character's masculinity into a thousand pieces - also thanks to the barroom banter of his friends Chandler and Ross - enough to classify the bag as a murse.
Things began to turn around during the 2000s when the irruption of Y2K disintegrated all forms of aesthetic renunciation. These are the years when the boom of logomania slowly crosses paths with the meticulously detailed style of metrosexuals, young men (most often cisgender and heterosexual) willing to give fanny packs, handbags, and beauty routines a second chance. It is perhaps Zach Galifianakis as Alan in The Hangover who made the comeback simply because «Indiana Jones wore one» - a «man purse», Phil, aka Bradley Cooper, is keen to point out. Cristiano Ronaldo, Hugh Jackman, Nick Canon, David Beckham, and Justin Theroux took care of the rest, making Louis Vuitton the must-have reference manual for logo leather bags. Meanwhile, indie sleaze proponents gave spacious shoulder bags a second life, while alt boys dusted off messenger bags by customizing them with pins from their favorite bands. Even Dan Humphrey catapulted into the glamour and preppy high fashion of the Upper East Side, can't part with his crossbody bags.
Today, men's bags are just bags
With the exponential rise of streetwear from 2010 onwards, the entire fashion system underwent a general reshaping that took the form of a veritable new paradigm in which the bottom (the street) was no longer disengaged from the top (haute couture) - bags became hybrids of backpacks, shoulder bags, and fanny packs and paraded on all the catwalks, so much so that in 2017 Louis Vuitton decided to collaborate with Supreme. But it is above all at the level of conversations that the turning point occurs: thanks to the work of creative directors such as Alessandro Michele at Gucci, Kim Jones at Dior, or Pierpaolo Piccioli at Valentino, bags become just one of the pieces that make up the process of aesthetic and behavioral deconstruction of the masculine. The very overcoming of the gender category, so to speak, takes place so that men begin to wear typically feminine bags: not only is the Saddle bag by Dior presented in an especially masculine variant, just as Hermès introduces the Rock, but women's models become objects of desire for a large group of celebrities who put an end to the label of men's bags.
Just delve into the arsenal of it bags owned by Jacob Elordi, sneak into Travis Scott's Hermès crocodile leather maxi travel bags, being amazed by Pharrell Williams' way of arranging his almost one million euro yellow Louis Vuitton duffel bag in the front row at Dior and Kenzo during the last Paris Fashion Week or scrolling through Marc Forne's Instagram profile feed - where models from Loewe, Acne Studios or Chanel coexist without any interference - to understand how taste in handbags has changed profoundly. A scenario, moreover, artificially replicated in the fashion campaigns of brands such as Bottega Veneta, whose styling on bags reproduces in vitro a dimension of luxury so physically authentic as to put any question of gender in the background. And, if in Diesel's FW23 campaign with Estonian rapper Tommy Cash, OTB's 1DR bag functions as a narrative pretext for a dress utopia (the DieselTopia) devoid of any kind of discord, let's try to call just their bags. Of the preposition and gender, we can also do without, a handbag, so why not?