When tradition is elevation: the story of HEREU
How to counter today's fashion problems? Simply, by doing things the old-fashioned way
HEREU is a Spanish brand dedicated to leather goods and rooted in traditional Mediterranean style that was founded in 2014 by José Luis Bartolomé and Albert Escribano. The actual birth of the brand was the result of several years spent by the two founders between London and Paris. «After many years immersed in the cultural mix of London and Paris, we decided to return to our Mediterranean roots to found HEREU in 2014. It started as a personal project inspired by our culture and memories of the Mediterranean. We started just the two of us discovering every aspect of the business. We received help from friends who worked in the industry and who were a good guide for us. Only in the third year did we feel that the brand had taken off», said Bartolomé and Escribano when we contacted them to let them tell us about the peculiar reality of HEREU.
@hereu_ Short film by Virgili Jubero Sa Tuna, Begur, Spain HEREU's Pre Fall 2023 collection signals a new perspective on contemporary Mediterranean style. This season, vintage leather goods and traditional utility wear are refined and reinterpreted to produce pieces that convey a sense of transportive nostalgia and warmth. Creative & Film Direction by @Virgili Jubero Music by @maestro_espada Styling by Brais Vilasó Production by @thisissample #hereu #prefall23 original sound - hereu_
We speak of peculiar because central to HEREU's identity is the idea (and in some ways the mission) of preserving and passing on the knowledge of traditional and local schools of craftsmanship, a concept deeply rooted in the brand's origins in the northeastern parts of Spain; and in the philosophy of its design team. Their main styles, such as moccasins and fisherman's sandals, draw inspiration from functional designs and traditional workwear from Spain and other Mediterranean countries. While the design of their bags is rooted in classic pieces such as woven baskets or canvas bags, revisited through a contemporary lens that, in looking so carefully at the past, appears almost futuristic. «The focus on workwear and utilitarian motifs also takes into account the different lives these garments take on outside of a purely functional context. Espadrilles and fisherman's sandals have long been associated with simple Mediterranean clothing, worn for decades by locals and tourists alike. HEREU's decision to rework these pieces celebrates the nuances of this varied history, presenting new interpretations for future wearers», shared the two founders.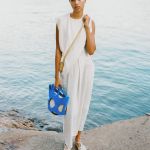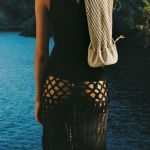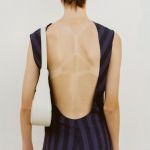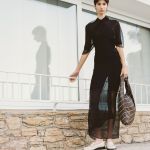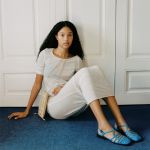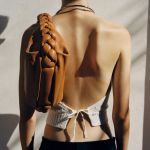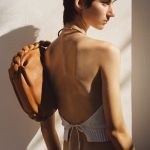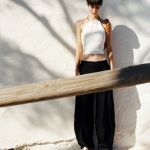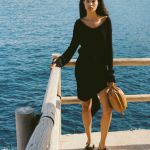 In a fashion world where authenticity is sometimes elusive, HEREU remains steadfast in valuing the art of traditional arts. The brand believes that their pieces are designed to last and are meant to evoke powerful memories. Each item carries the legacy of the design team's cherished memories, creating individual connections with the wearer and, over time, generating their own stories. «HEREU envisions a future in which innovation and tradition, local and international coexist seamlessly, expressed through functional designs that embody a timeless tradition. Being made in Spain, the aesthetics of our products always come from the Mediterranean, a place with an inspiring legacy for some of the greatest visual artists of the last hundred years», José Luis Bartolomé and Albert Escribano said. While HEREU continues to embrace the traditional craft techniques of their homeland, there are plans for potential expansion into other categories involving traditional Spanish crafts. «We embrace all the traditional craft techniques of our country, so why not expand in the future?», said the two founders - assuming, of course, that it falls within the brand's specific construction philosophy.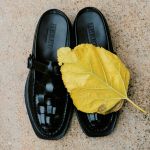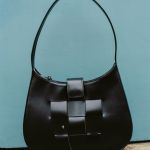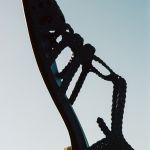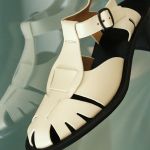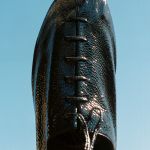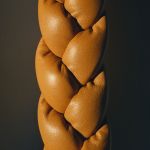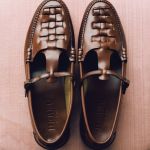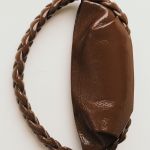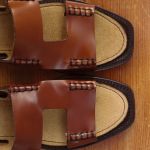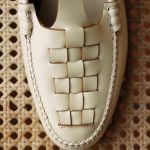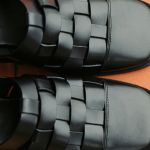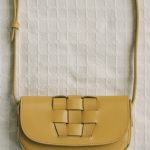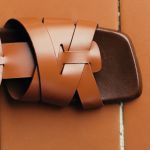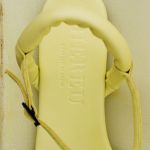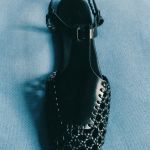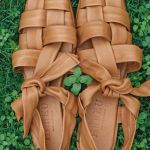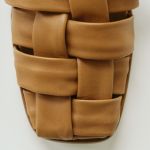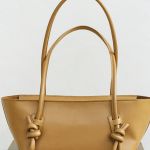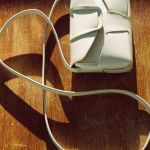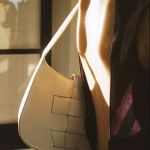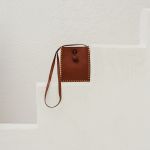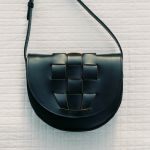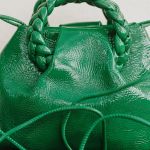 A crucial aspect of HEREU's success lies in its network of manufacturers, who have been producing leather goods for generations. These skilled artisans, distributed throughout Spain, have passed on vital techniques and craftsmanship through entire generations of the same family. Many steps in the process are still performed by hand, limiting the volume of production but ensuring the preservation of traditional methods. «The network of manufacturers who make our products have been working with leather for generations. Located throughout Spain, many of these businesses are still owned by the same families, inherited over the years along with vital skills. These approaches include traditional leatherworking as well as specific weaving and stitching techniques that require a significant period of training to master. Much of the work is completed by hand, which means that our artisans can only produce a limited number of pieces per day. The preservation of these techniques is important to us», the founders explained to us.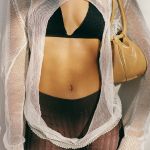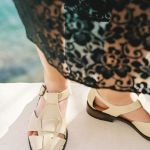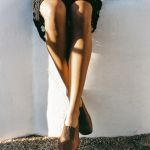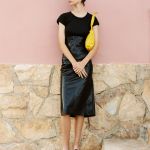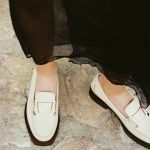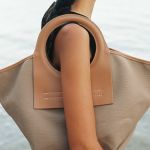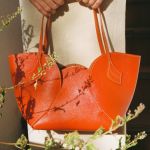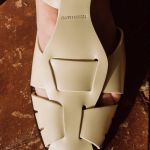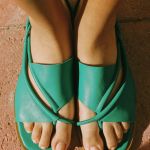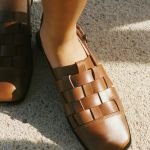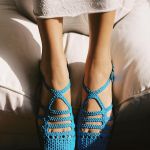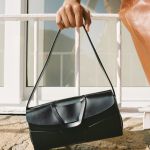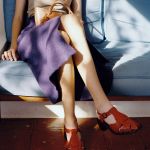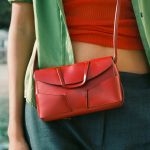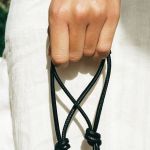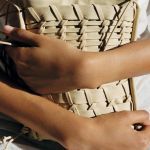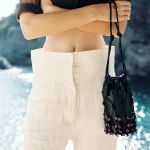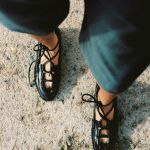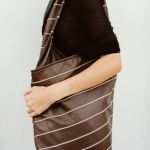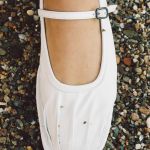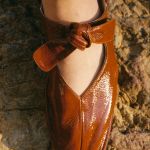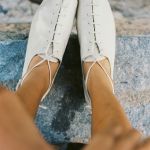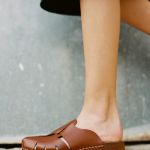 The materials used in HEREU products are of exceptional quality. Indeed, the entire brand revolves around the excellence of the Spanish leather industry, particularly that sourced from the historic Padrón tannery, which has been in operation for more than 150 years and has always been dedicated to sourcing local materials and treating them according to traditional techniques mostly carried out by hand, albeit on a large scale. This leads to the production of a leather of incredible quality and durability, forming the basis for variations of moccasins and other distinctive HEREU creations in which it is precisely this leather with all its softness, finishes and almost buttery texture that is the absolute protagonist, along with the construction. «The tannery that is our partner, located in the Galician city of Patrón, supplies leathers to some of the world's leading fashion and footwear brands», Bartolomé ed Escribano explained. «Many traditional craft practices can be found in the visual language of HEREU's collections. These include the recurring motif of weaving. This detail is present in cross-body bags, which rework a super-soft calfskin leather to resemble wicker baskets, and in sturdy riding boots that include unique woven accents. Relying on a selection of very old artisanal processes, these pieces maintain a consistent and timeless character. Spain has a long history in leather production, which particularly the production of riding boots and saddle bags for centuries-has led to the preservation of valuable techniques by the country's manufacturers with the support of clients such as HEREU».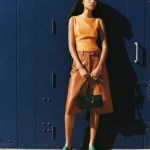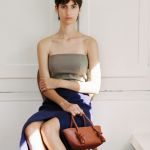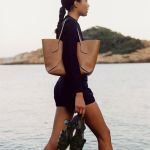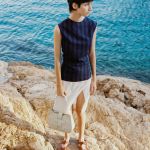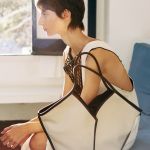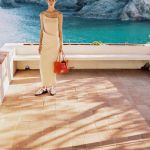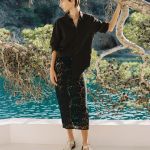 s/articles/edit/null');" data-mce-contenteditable="false">
What sets HEREU apart is the harmonious fusion of traditional values with modern designs. The brand draws on a vast heritage of traditional craftsmanship knowledge passed down from family-owned manufacturers. In addition, HEREU's inspiration comes from a wide range of references, including folk techniques, modernist artwork, and organic forms of nature. This fusion of tradition and contemporary aesthetics resonates with a diverse customer base that appreciates the brand's quality, craftsmanship, and unique concept. «Our customers may vary, as our products can look contemporary and classic at the same time, but in general, they value quality and craftsmanship as much as the design and concept behind the brand. We believe that our customer's taste is unique and discreet», explained the two. One of HEREU's most successful products is the Soller Sport shoe. A silhouette reminiscent of a cross between classic loafers and mary-janes, it is much loved by the brand's loyal customers. «Our best-selling shoe, the Soller Sport, in all its color variations, is a distinctive style for us as it is a T-bar (a key silhouette for us) with woven details and made with a hand-sewn moccasin construction», the two said.
Although HEREU collaborates with fashion brands that exhibit in major European fashion capitals, they have not yet ventured into presenting their collections during European fashion weeks. «There are currently no plans to organize our own presentation», the two said. Even if «we are already collaborating with some fashion designers who exhibit in major fashion capitals, mainly in Paris, with whom we share the same values and aesthetics. At the moment, we have no plans to organize a show ourselves». But the truth is that perhaps HEREU, so hyper-local, so transparent, so rooted in a territory that wants to enrich and not exploit, does not need Paris and the commercialism that always ruins everything - if anything, the opposite will be true.