When towels become haute couture
From Balenciaga's "beach towel couture" to Ludovic de Saint Sernin's sexiness
Unless you indulge in the bohemian habits of surfers, no mere mortal would think of wearing a towel outside the bathroom at home or on the beach. But terry cloth, a humble material that made the leap into mass production at the beginning of the last century and became the main material used in our towels, was often adopted in the past to make far more formal garments than a bikini cover. From athleisurewear to haute couture, from Balenciaga's SS24 towel skirts to Daniel Lee's draped dresses at Bottega Veneta, designers have often drawn inspiration from the terrycloth's versatility, which is as commonplace as it is unprecedented. Terry cloth does not often appear on the catwalk, but when it does, it steals the show from far classier fabrics.
Derived from the French word "tirer", which literally means "to pull", terry cloth is made from two warp threads woven into a single weft thread, worked at different tensions, and paired with cotton to create a particularly absorbent material. From the 1960s onwards, terry cloth gave rise to a soft, domestic world of towels, swimming costumes, dressing gowns, and even sportswear. It first appeared on the big screen in Agent 007 - Mission Goldfinger, a 1965 film in which Sean Connery wore an iconic blue swimming costume. Since then, it has become a symbol of the Mediterranean aesthetic and carefree idleness on summer holidays. A close relative of French terry, often used to make sportswear such as Sylvester Stallone's tracksuits in Rocky, terry became synonymous with "poolside living" in the 1970s and 1980s and reinvented itself in more sophisticated versions from the 1990s onwards.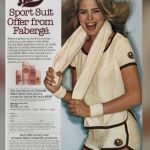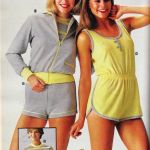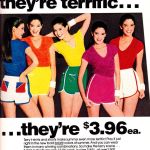 Chanel's iconic SS96, a ready-to-wear collection that featured swimwear and mini dresses exclusively in pastel terry with the emblematic monogram on the fabric. From the catwalks with Claudia Schiffer and Cindy Crawford to the streets of LA: in the late 1990s and early 2000s, the upscale athleisure scene finally realized the glamorous potential of the fabric. These were the years when J.Lo was photographed almost every day by paparazzi in a different colored tracksuit - so much so that in 2001 she chose to celebrate her beloved Y2K tracksuits in the music video of "I am Real" - while Paris Hilton and Kim Kardashian were immortalized in matching Juicy Couture looks, metallic Louis Vuitton handbags and Motorola Razr phones.
More recently, Bottega Veneta has lined its famous pouch clutches with this soft fabric, as well as pastel tote bags from Miu Miu, a brand that has already 2017 dedicated an entire collection to terry cloth garments, embellished with 1970s patterns and bright colors. Brands like Loewe, Prada, Moschino, Acne Studios, and Jacquemus have also released summer dresses in terry cloth. While J.W. Anderson showed a blue toweling tote look for spring 2015, model Silte Haken wore a white towel wrapped tightly around her left hip paired with a shell and pearl necklace and a pair of woven loafers at Miuccia Prada's Positano show. Daniel Lee played with the draped lines of bath towels to create dramatic outfits in the ruins of the Michigan Theatre in Detroit in 2021, while Balenciaga instead flirted with "beach towel couture" by creating towel skirts for SS24, having already experimented with towels (albeit cashmere) for FW23 in Paris. While the towel was primarily synonymous with glamorous escapism in the middle and end of the century (think of the Vogue pictures of Countess Brandolini d'Adda in her Venetian palace in 1966), the hedonistic dimension was never entirely lost in the years that followed. Proof of this is Ludovic de Saint Sernin, who showed off an (otherwise naked) model in a beige terrycloth thong. Sexy, comfortable, sophisticated, or irreverent, no matter how you want to interpret it, the terrycloth is a must (especially in summer).