For Brioni, even perfume is a personal luxury
The brand's creative director tells us about his new fragrance
For Norbert Stumpfl, creative director of Brioni, luxury is a personal thing. And not because it is something subjective, but because it reveals itself intimately in the personal sphere of those who enjoy it. It is a notion that applies not only to the clothes the Austrian designer creates for the brand, but also to its perfumes - all signed, for the Roman maison, by Michel Almairac, one of the most revered master perfumers in Grasse. «DI always say that wearing Brioni's clothes is like being wrapped in a hug - something that makes our man comfortable with himself, and the same goes for the perfume». The latest fragrance presented by Brioni, Essentiel, like the other three that preceded it, is an ideal complement to the men's wardrobe that the brand has been perfecting over its 78-year history: opulent yet discreet, noble in its materials, precious in its notes as the brand's tailoring is precious in its details. Stumpfl, who joined Brioni in 2018, has brought a breath of spontaneity and relaxation to the somewhat haughty language of the historic Roman tailor's shop: «When I came to Brioni, the brand was known for dressing politicians in beautiful suits, everything revolved around this idea of perfection. They wanted to create the image of a powerful man, almost impossible to approach. But when I get to talk to powerful men, when they open up and talk about things not related to their work, it gets interesting, because they are also fathers, they are friends, they have an inner life - there is no longer this perfection, they are not unapproachable. We continue to create their suits but I think my contribution to the brand has been to explore the facets of the modern man», the designer explains. «And so I didn't want to, you know, that kind of overpowering scent that's all over the room and makes people fall out of their chairs when you walk in», Stumpfl continues. «It is something different. It is something you discover when you get close to the man who wears it. It is a personal luxury. Something more gentle».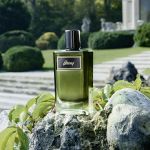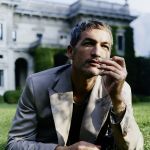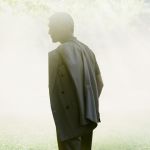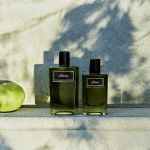 Indeed, the designer has had a special relationship with fragrances since childhood: «I remember my grandmother's farm house, surrounded by a rose garden. I used to smell them as a child and they gave me goosebumps - these natural smells are incredible. We have something similar in Rome, too, with jasmine....» A connection with nature that conceals a search for harmony. The aroma of the perfume is not intended to evoke anything grand or out-of-this-world, but a restful experience as restful as it can be «getting in touch with nature-a kind of feeling we miss in cities. When you walk on the soft forest floor and the light comes through the leaves». To do so, strictly natural ingredients were chosen: «In modern perfumery there are many ingredients created in laboratories because natural ones are thought to be unstable. We, on the other hand, sought precisely natural ingredients that were very stable. It is important for Michel [Almairac, ed.] to create such perfumes. He has worked all his life with both natural and artificial ingredients, but to use only natural aromas is an important achievement because it brings perfumery back to its 19th-century form. And to do it with a modern scent, for a modern man, is something you don't see so often». To aesthetics, in this case, was also married the need for sustainability: «We are using more and more sustainable ingredients. For Mr. Pinault and for all of Kering, this is the future. In 2025 everything has to be completely sustainable. And in this case it is not only the perfume, but also the bottle and the packaging».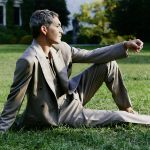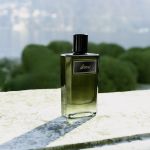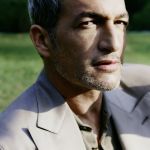 The idea of creating a perfume with exclusively natural and inadulterated ingredients was also a challenge - one of Essentiel's notes, patchouli, was worked to be more delicate and long-lasting than traditional fragrances, mixed with a variety of Brazilian tonka bean that had never before been used in perfumery. These two notes create a base reminiscent of clean air and petricor rising from the earth after a rain. Stumpfl connects the soul of this perfume to a very specific feeling, linked to his experience: «Coming from a small village in Austria, I have always been surrounded by rivers, trees and everything else. But for the last 25 years I have lived in big cities-now I live in Rome, but before that I lived in London, Paris and New York. I've always felt the lack of nature, the feeling of naturalness in a scent that makes you remember when you ran through the trees, in the woods, as a child. It's a beautiful feeling. You know how they say today how you need to go to the woods to recharge? That's the feeling we long for when we become adults». Preceding the heart notes, sweet and woody, evoking foliage, are bergamot and cardamom, citrusy and pungent; following them is the amber trail of sandalwood and frankincense. «We really work like in Italian cooking: we take very few ingredients, only the best, to create very simple recipes. Usually in perfumes there are so many different ingredients, and I think creating something powerful from a few, simple ingredients is the nature of luxury. It is the same idea that we follow for clothing: there is nothing excessive or forced».