Are luxury handbags the new sneakers in menswear?
How hype culture regained hope on the backs of its fans
While the sneaker market is experiencing significant drops in interest from its customers, amidst the controversies surrounding Yeezy, the passing of Virgil Abloh and the fading hype around Supreme, men's focus on luxury seems to have shifted to handbags. According to representatives of some of the world's most famous luxury retailers, more and more men prefer to invest in a shoulder accessory rather than a pair of shoes. At Browns, Lemaire's Croissant is being sold to men as much as to women, and demand for Jacquemus' Chiquito from menswear customers is rising sharply. «The more fluid approach to masculinity, which has been evident in ready-to-wear for several seasons, has changed the way men look at accessories, including jewellery and watches,» Mr Porter's purchasing director Daniel Todd explained to Vogue Business. «We've seen a growing demand for totes, with the pattern evolving from flimsy bags to sleek, beautiful and durable designs in high-performance fabrics or leather.»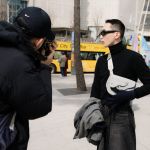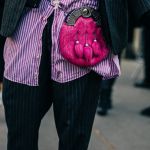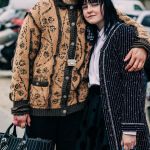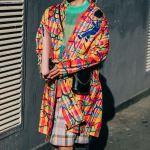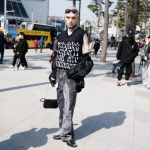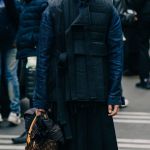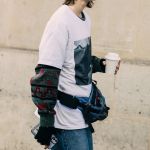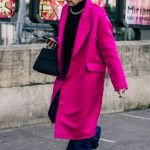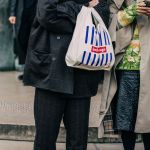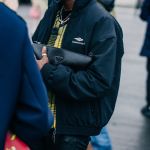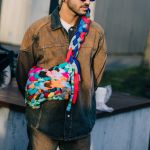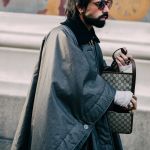 According to this data, it seems that the stigma around men carrying bags is disappearing, or at least in the fashion and entertainment world. If in 1999 the characters in Friends made fun of their friend Joey for deciding to start walking around with a shoulder bag, in «The One with Joey's Bag,» today it is no longer so strange if a straight guy shows up at a party with a clutch or a colourful shoulder bag out of pure aesthetics, and not necessity. One example is Jacob Elordi, star of the series Euphoria and Hollywood's new it-boy because, apart from being tall, attractive and talented, his style is surprisingly - but perhaps not too much so - fashionable. Paparazzi photos of him around Los Angeles have sparked a cult phenomenon on social media around his bag collection: from the new capacious tote Andiamo Bag by Bottega Veneta to the smaller Burberry crossbody bags, his fan base would seem to prefer to have access to his wardrobe, rather than a date with him.
The overwhelming wave of new viral designs of shoulder bags and clutches that are flooding the web has certainly influenced this new hype culture around men's bags, although you only have to look back in time to see which was what item was the first to drive a new demographic of fans. Telfar's Tote, launched back in 2015, represented the right compromise between a 24-hour and a designer bag, as comfortable and capacious as a backpack, but much more stylish. Not surprisingly, in New York they still call it the «Bushwick Birkin.» Since the arrival of Telfar handbags on the market, accessory offerings from luxury fashion houses have increased, as has the demand from menswear customers. In 2018, there was the boom of logo-rich shoulder bags from Gucci and Prada, this year the "quiet luxury" with minimalist leather goods and neat, clean geometric lines, such as those from Bottega and Loewe, and tomorrow who knows, maybe it will really be skirts that take centre stage in the menswear scene, or perhaps, as trend forecasters predict, it will be make-up.