Burberry's new statement soles follow in the footsteps of the Louboutins
Teasing the quiet luxury trend
If you want your design to leave a mark by being recognised worldwide as an inimitable icon, you need a distinctive feature. And it looks like Burberry's new artistic director Daniel Lee wants to take the long shot. This week, Burberry's Instagram page unveiled three new shoes, all photographed from below to let their soles arouse curiosity among the brand's fans. On the six leather silhouettes looms in all its glory the Equestrian Knight, the historic logo of the British Maison born in 1901 and recently returned to feature in the designs of Burberry's collections, lacquered in electric blue and embossed in gigantic dimensions. «Looks like I'll be walking about on my hands from now on then,» wrote one of the admirers of what, judging by the soles, look like loafers, brogues, and a pair of furry heels.
In the world of footwear, it was Christian Louboutin, Tod's, Loro Piana and Martin Margiela who were the undisputed masters of the sole. Thanks to simple but striking designs - the Red, the Gommini, the White Sole, and the Tabi - their shoes are some of the great forefathers of flashy luxury without the need for logos. Like them, there have been many designers who have tried to create cult shoes from the bottom up; first and foremost the two brands led by Miuccia Prada who, thanks to the visionary talent of their godmother, heralded some of Gen Z's most beloved trends in the 1990s, such as the platform carrarmato of Prada's Monolith and Miu Miu's Bubble Sole, or even the Air Sole or Linea Rossa trainers, marked on the heel. These are joined by Kanye West's wavy ones for the Yeezy Boost 350, Balenciaga's Defender and Bulldozer - let's just say that Demna has designed quite a few unusual soles - as well as Nike's Vapormax and Shox.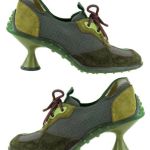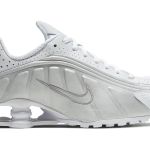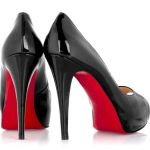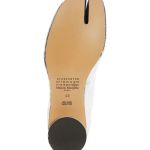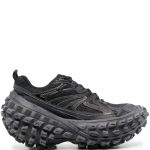 «The shiny red colour of the soles has no other function than to identify to the public that they are mine,» goes one of Christian Louboutin's most famous quotes, «I chose this colour because it is eye-catching, flirtatious, memorable and the colour of passion.» Whether it's because he wants to establish himself as an industry icon through the bright electric blue shade, already the main protagonist of his first Burberry collection last February, or whether he simply wants to celebrate the brand's heritage by reprising the Equestrian Knight in grand form, the new soles created by Lee certainly rank among the most flamboyant footwear details of recent months, a clear slap in the face to the quiet luxury that Succession has taught us. Perhaps, at Burberry, the joke about their «ludicrously capascious bag» was not taken so well.