Telfar will let customers choose the price of its new bag
Consumer demand will determine the final cost
Telfar's Bushwick Birkin - the Birkin of those from Bushwick, a creative Brooklyn neighborhood famous for its street art and a symbol of the black community-is vegan, affordable, genderless, and always sold out. From Zoe Kravitz to Beyoncé, all the celebrities in the star system have been spotted with a Telfar on their arm increasing not only the hype around the bag but also the demand for it. For its part, Telfar has always shown itself to be close to its clientele, trying to make the shopping experience even easier: if in the past bots were targeted with a pre-order service, for its next collection due out on March 27, the brand will test a new pricing strategy.
According to BoF, instead of setting prices, Telfar is letting consumer demand determine the final cost of the famous it bags: after the collection is released, item prices will begin to increase from wholesale to retail. Once an item sells out, it remains available for future sales at the price set for the last sale. Considering how quickly the brand's items sell out, this price should remain quite affordable. Under the Telfar Live Price format, new items will be introduced weekly until 24 April. «A lot of brands use price as a barrier to entry. I never wanted that for my brand» designer Telfar Clemens told Fast Company, which first reported the news.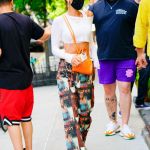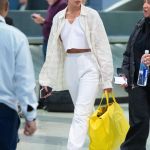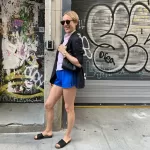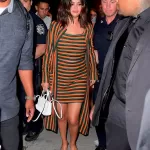 The brand positioned itself as a luxury brand without inflated prices and sold its accessories below the $300 mark. After selling out of bags in seconds, the brand introduced the Bag Security program in 2020, a regular 24-hour sale that allowed shoppers to pre-order items that were made and shipped months later. In 2021, the brand even introduced the Telfar TV program, a 24-hour channel TV on the Telfar app for selling accessories to beat the bots for the benefit of the brand's most loyal fans. Letting demand determine the final price is in line with Telfar's model. It remains to be seen whether the experiment will prove successful or whether the hype around the brand will cause prices to skyrocket and thus run counter to the founder's intentions.