Miu Miu's beautiful nerds
Cardigans, glasses, messy hair - and Mia Goth!
When Mia Goth, modern goddess of contemporary horror cinema, opened Miu Miu's FW23 show many of her fans must have been reminded of the iconic moment in Pearl when the actress screams at the top of her lungs: «I'm a star!» And her surprise entrance, indeed, as a disheveled young lady with tights worn over a cardigan and a flimsy, transparent polka-dot skirt was what only a real star can do, leaving her mark. The surprises (then not so much, Goth had been the face of the brand's SS15 campaign when she was still very young) did not end thereafter as Emma Corrin closed the show by strutting down the runway with remarkable swagger as well as wearing a pair of panties made entirely of topaz-colored crystals, a beige turtleneck and 1950s pumps. Other notable cast members of the show were TikTok Prince Noen Eubanks and southern gothic singer Ethel Cain. Amidst the two young actresses unfolded a vast collection populated by nerds, bookworms, and upper crust city girls out on the fly in overalls and coats for a last-minute errand. The collection was a study of the idea of observation as reflection and rethinking of categories - the layers of inverted clothing, with exposed underwear or sheer chiffon dresses, invite observation and rethinking of the established order of a familiar, codified style. The idea is to look at something unusual to discover unexpected combinations.«This collection explores the idea of looking - the concept that, through close study, garments can be transformed both in their design, and again in how they are worn», explained Miuccia Prada in a note to the press. «How fashion and fashion design can change perceptions, of things we think we know. It's an invitation to reconsider».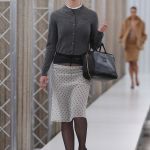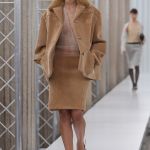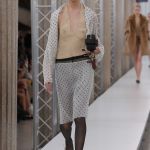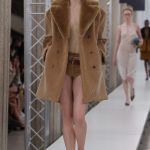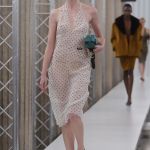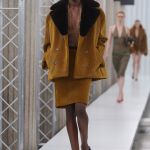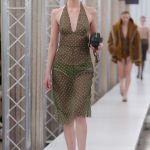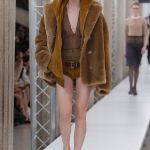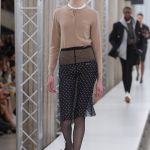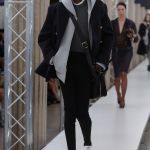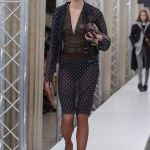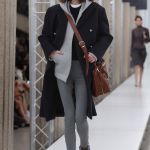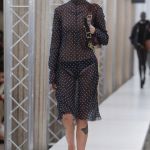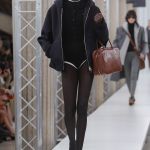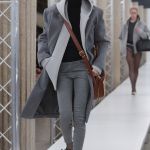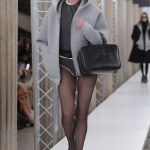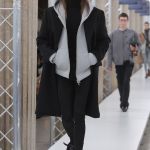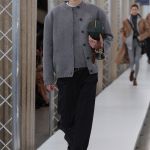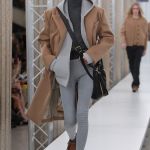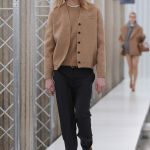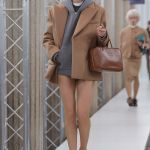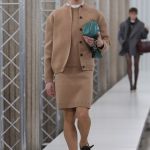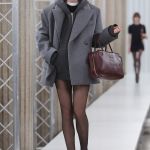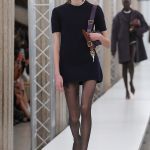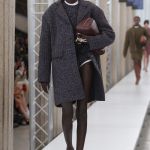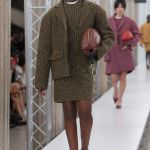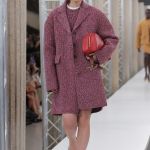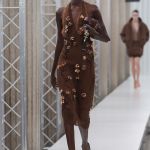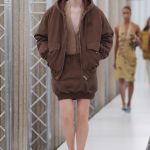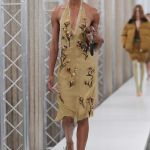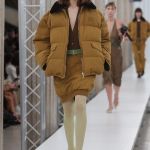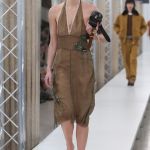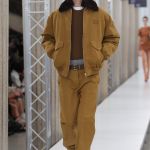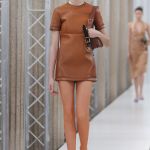 The coolness of this collection was that of the hastily composed outfits, those in which the hoodie is mixed with the coat, the leggings with the chic handbag, but with individual pieces so classic and well-executed that, reshuffled, they do not appear incongruous but, on the contrary, give a sense of unpredictable insouciant grace. Among the many garments seen on the runway, certainly standing out as a novelty was the zip-up hoodie in sculptural scuba fabric, probably more a sort of pressed cotton than neoprene, which represented well that leisure-chic that dominated the entire show. Another big star was the twin set of matching and overlapping sweater and cardigan - a normally grandmotherly combination that nevertheless becomes yet another uniform to be subverted, manipulated and amalgamated until it becomes youthful again, more flirtatious than anarchic. Some have noted, as an eccentric element, the presence of down jackets and workwear jackets alongside the more refined cabans and double-breasted coats. In fact, the entire collection seems to push this idea of informal, unbothered luxury: there are short skirts, there are leggings, there are simple pinstripe pants that are entirely genderless-nothing that gets in the way, nothing complicated. But from their hemlines emerges a brief with a logo so small that one cannot help but push one's gaze beyond the layers of appearances, as we said, observing perhaps how the pants fall a certain way or how the proportions of the twin set are slightly cropped but in a way that is entirely imperceptible.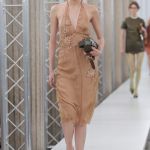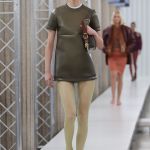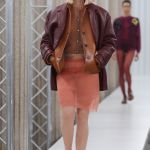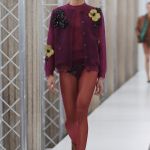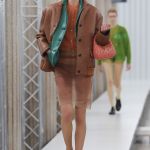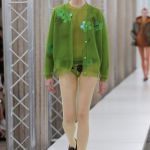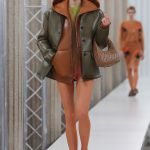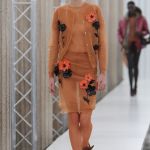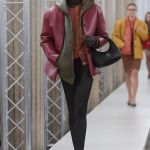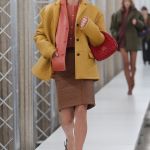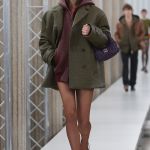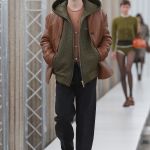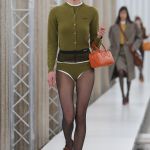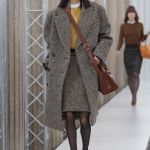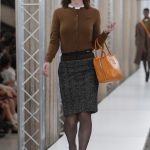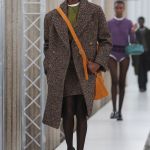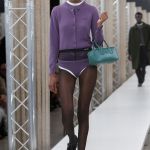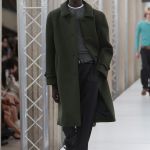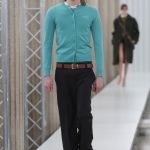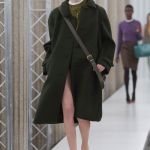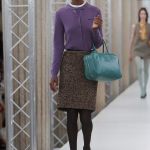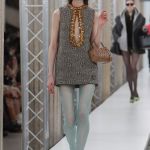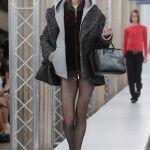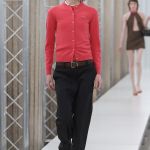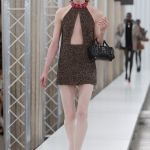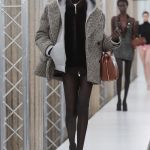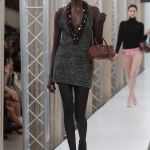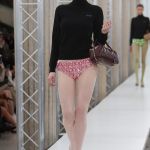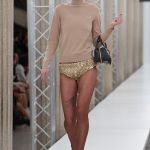 The devil is in the details: cocktail dresses made from the herringbone wool of coats and covered with gems, kitten heels with too-long straps, leather dresses, flowery appliqués and those mischievous bejeweled bottoms of the finale. Prominent in the flood of jackets and coats is the return of the classic loden - the most austere, middle-class coat of all that, however, becomes a vintage-flavored eccentricity as, after all, one sees hundreds of them around Milan combined with the most diverse outfits. Last note goes to the delightfully autumnal color palette, which ranged from the austere comfort of black and gray to the warmth of beiges to coral, mustard, purple, green and aquamarine. Their combinations were not squeaky but quiet-almost expressing a willingness to express themselves without being loud. It was a palette that was always dynamic (thanks to the styling of Lotta Volkova who, we suspect, is also responsible for those bespectacled glasses so similar to Nicole Kidman's in Eyes Wide Shut) but also controlled, managed with a measure that in today's age of shrieking fashion rarely exists in such balanced variety.