5 things you might not know about Chrome Hearts
From the Rolls-Royce customised for Drake to the rise of Jesse Jo Stark
«There is no game afoot for the fashion world. For me, Chrome Hearts has nothing to do with the fashion world» Jesse Jo Stark told the Japan Times in 2008. In the early 1990s, Chrome Hearts came to the attention of the fashion world, but Stark was never interested in being labeled a designer despite his connections to the industry, so much so that he considered turning down one of the industry's most prestigious awards because he did not know it existed. It all started in a Los Angeles garage in early 1988, when Richard Stark teamed up with Bowman, a leather goods manufacturer, and Kamhout, a master sterling silver jeweler. Since then, the brand has grown to 28 shops around the world, and the words 'fuck you' are engraved on the bottom of every flagship. There is no e-commerce (unless you choose to surf the secondary market), a limited and inaccessible nature that adds to the brand's appeal. Already a staple in rockers' wardrobes, the brand has also conquered the rap scene in recent years: in the 1980s it was the turn of Juelz Santana, Jim Jones, and Lil Wayne, as well as Cher, Aerosmith, Motley Crue and Slash; today it's the turn of Lil Uzi Vert, Kanye West, and Travis Scott. It's a hype also fuelled by slick collaborations with the likes of the Rolling Stones and luxury brands such as Off-White, Rick Owens, Comme Des GarÇons, and Yves Saint Laurent. So here are a few facts worth knowing that you might not already know about the most popular brand in the music scene, because, as the Stark family motto goes, "If you know, you know, and if you do not, fuck you!".
A unique genesis
It was 1988 when Richard Stark, a well-known Hollywood carpenter, was given the chance to design costumes for a low-budget film called Chopper Chicks in Zombietown. The horror comedy was original to be called Chrome Hearts, but the team soon took a different direction. Stark's creations were an instant success, so much so that Steve Jones, before he became the Sex Pistols' celebrated guitarist, heard about Stark's creations through his girlfriend, an actress in the film. Jones liked the brand and started wearing it on stage, closely followed by big bands like Motley Crue and Guns N' Roses, who helped establish the brand as an indispensable part of the uniform of rock stars at the time. Sensing something was brewing, Stark got in touch with his friend John Bowman, a leather manufacturer, to start a motorbike clothing company in a Los Angeles garage: It was to be called Chrome Hearts, a name Stark borrowed from the original title of Chopper Chicks in Zombietown.
Even Cher wears Chrome Hearts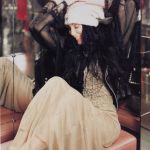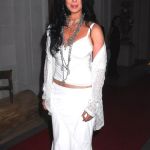 Cher is not only one of the most iconic pop singers of all time, but also a long-time supporter of Chrome Hearts. Her close relationship with the Stark family even prompted Richard to ask her to present him with the CFDA Accessories Designer of the Year award at the 1992 ceremony. For the occasion, the singer wore an outfit from the brand that included black leather trousers with large cross patches at the knees, a plethora of jewelry, and a silver cross choker. Stark gave a short acceptance speech in which he thanked the artists who had chosen the brand's clothes, his wife Laurie Lynn, and, of course, 'the rest of the sleazy bitches who wear our stuff'.
Custom Rolex and Rolls-Royce for Drake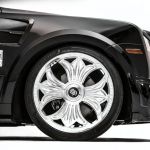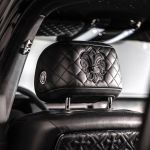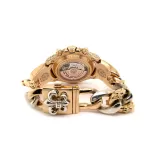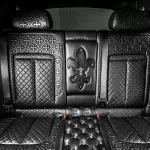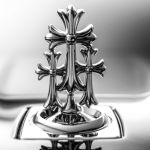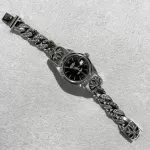 That precious jewelry is a great passion of Drake's is nothing new. His $100,000 Stone Island gold and diamond medallion and his watch collection, consisting of Rolex Day-Dates, Yacht-Masters, and Daytonas in 18-carat gold and a Patek Philippe Nautilus, are proof of this. In 2020, the US rapper wore one of the bespoke Rolex x Chrome Hearts creations while driving around in his Mercedes-Maybach S-Class Landaulet. With a polished gold dial and hands and a silver case set with diamonds and gold crosses, the Rolex Day-Date is everything you'd expect it to be: flashy, eye-catching, and completely unaffordable for the rest of us. Last year, Drake showed us that any object can be enhanced by the distinctive symbols of the luxury brand, customizing a Rolls-Royce Cullinan with cross-quilted leather seats and rims engraved with 'Fuck You'.
The jeans with crosses loved by the stars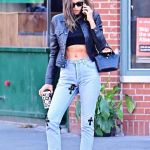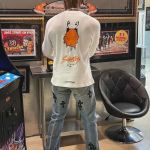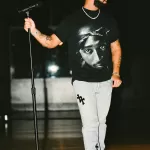 From accessories to furnishings to branded macaroons in collaboration with Ladurée, the brand's assortment is vast, to say the least, but the most recognizable item is surely the $1,750 denim adorned with leather crosses, ubiquitous among rappers like Drake and Offset. A model that has become so popular that it has attracted imitations, as in the case of MNML Los Angeles, a fast fashion brand known for producing cheap alternatives to luxury garments, which started to produce its own jeans covered in crosses, sparking a legal battle that has raged since April 2020.
Who is Jesse Jo Stark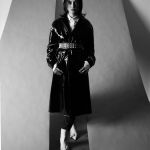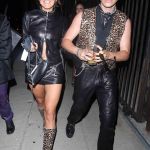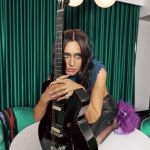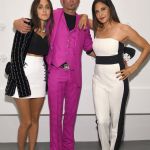 The Chrome Hearts empire held by Richard Stark and Lary Linn already has three heirs, but it is the eldest daughter, Jesse Jo, who is the chosen vice-president of the brand. A multi-talented artist: her debut album, Doomed, has just been released, she is Yungblud's partner and has been on the scene since her teens as a designer, first designing for the family brand and finally running her own clothing line Deadly Doll. She also made an appearance in the James Franco-directed film Palo Alto in 2017. But mostly thanks to her, the brand's signature crosses have ended up on celebrities of the caliber of Bella Hadid with whom the brand even created a capsule collection in 2017.