The silent luxury of the White Sole by Loro Piana
If you know you know
Maritime origin and urban vocation, White Sole shoes are the fruit of the know-how of the masters of Loro Piana. The supreme art of excellence and refinement, mixed with advanced technological machinery to guarantee an ever more efficient product in constant research and development, with a nod to the timeless appeal of the old-money aesthetic. An image reminiscent of American Ivy League colleges or old English universities, of a dip in the pool, rides in a vintage car, days on the yacht or at the country club, revived in contemporary shoes with preppy taste.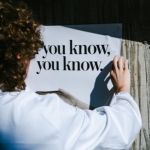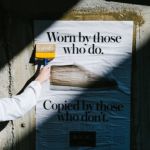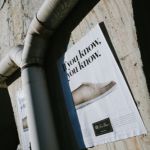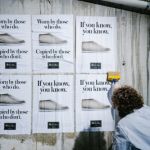 The White Sole is distinguished from all other shoes by its unique and always recognisable white sole, which can be personalised with your own name - another nod to the model's nautical heritage. The sole is non-slip, slightly transparent and designed not to leave marks on the wooden decks of boats. It is made using a special blend of natural rubber and technical elements - an exclusive Loro Piana recipe - for greater stability and grip. With a clean but original design, minimalist, sinuous, with classic colours alternating with lighter accents, the model is presented in two declinations: the first is the Open Walk without laces, characterised by the patented opening with the elastic band hidden under the tongue, which allows it to be worn comfortably with a single gesture, completely enveloping the foot and supporting the gait. The Summer Walk, on the other hand, are lightweight loafers of spontaneous elegance, with charm in the women's version, created to replace classic summer sailing shoes.
The White Sole are made in Porto San Giorgio, in the Marche region, in a new Loro Piana factory dedicated exclusively to the production of footwear. Like all of the company's products, the White Sole are produced and assembled in Italy. The slogans of the launch refer precisely to this skilfully balanced interplay of tradition, innovation and creativity: "IYKYK" and "Worn by those who do. Copied by those who don't". A phrase that alludes precisely to the brand's philosophy, a luxury that does not need ostentation, that stands for sophistication but above all for quality, far from big logos but synonymous with longevity. Pieces that are passed down from generation to generation, classic and always elegant materials and colours that transcend conventions and seasonality to become symbols of Italian excellence and timeless elegance.