The rise of cartoon fashion
From MSCHF and Astro Boy to Loewe and Studio Ghibli, fashion's passion for anime
In a historical period full of worries and complexities, fashion still has an extraordinary potential for escapism. And what better way to escape an unpleasant reality than through nostalgia, through the comforting images that shaped our childhood? Designers have often drawn on the appeal of cartoons, but lately it seems that inspiration from animated films is on the rise, especially when it comes to anime and manga. Jimmy Choo teamed up with Sailor Moon for a capsule collection consisting of knee-high boots in baby pink, glittery platform pumps and a clutch bag decorated with cartoon illustrations. On the same day, artist collective MSCHF announced the launch of the 'Big Red Boot' (currently sold out), with an oversized design inspired by the iconic Japanese manga Astro Boy. The model was an instant hit: dozens of celebrities were seen wearing them, from Glass Onion to Sarah Synder, sparking an avalanche of confusion and memes between those who called them totally unwearable and those who spent hours buying them online. But most importantly, MSCHF's boots put the spotlight on a much broader market trend: fashion's (and its consumers') passion for cartoons.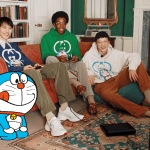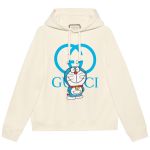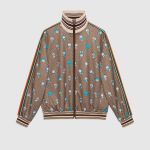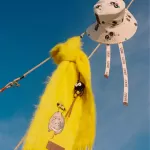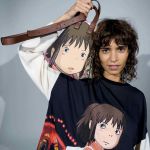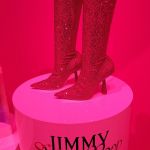 From Takashi Murakami and Poku Culture at Louis Vuitton to the artistic partnership between J.W. Anderson and Studio Ghibli, anime and manga in fashion are by no means new. In 2021, Gucci paid homage to the famous space cat Doraemon with an exclusive collection. That year, Loewe launched a collection inspired by the Oscar-winning film Spirited Away, while Balmain drew inspiration from Pokemon, and Pikachu in particular. But if you dig a little deeper, you can see how certain anime series have had a decisive influence on the way young people dress, even before luxury realised their potential. Sailor Moon's entry into Western media dates back to 1995, when the dubbed edition first ran on TV. Chrome crop tops, jumpers and chic waistcoats became part of teenage girls' daily wardrobes with absolute ease, influencing subsequent Western cartoons from Totally Spies to Winx Club.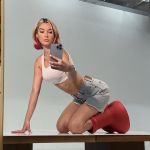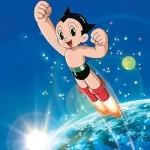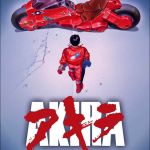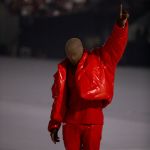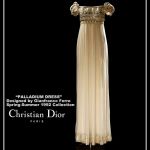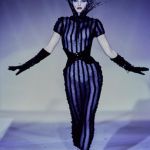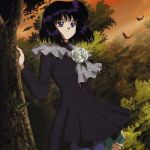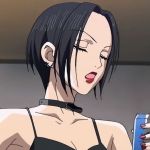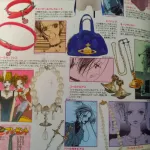 Cartoonist Naoko Takeuchi clearly made reference to the haute couture of her time - from Sailor Saturn's black bow ensemble from Mugler's AW92 collection to Princess Serenity's Dior-inspired Palladium gown - almost as much as Ai Yazawa was inspired by Vivienne Westwood for Nana's looks. The intrigue around the maverick girl making her way through Japanese society is the result of corsets, torn stockings, tartan blazers, Rocking Horse on her feet, smudged eye shadow and branded lighters. Katsuhiro Otomo's Akira, on the other hand, the 1988 sci-fi action film that pioneered cyber punk, has inspired generations of designers with the iconic 'Akira red' workwear biker suit, an inescapable reference, from Comme des Garçons and Supreme to Ye's outfit for Donda's live show. Fashion and cartoons influence each other, especially since interest in comics is no longer the exclusive preserve of nerds and even the cultural phenomenon of cosplay, where fans dress up from head to toe as anime characters, has achieved mainstream appeal. From Harajuku fashion to kidcore aesthetics, nostalgia is a decisive factor when it comes to style: cartoons not only evoke carefree memories but also invite us to rediscover the joy of dressing up, or, why not, dressing down. And now that fashion brands have realised this, we have officially entered the anime-core era.