How do brands choose new creative directors?
There are many right answers, as long as the market is happy
The current fashion season is filled with big announcements. While we wait for Louis Vuitton to appoint its new creative director, two historic luxury brands, Gucci and Burberry, are preparing for the debut of Sabato De Sarno and Daniel Lee; whereas two famous niche brands, Ann Demeulemeester and Nina Ricci, are about to become the main showcase for two of the young designers Ludovic de Saint Sernin and Harris Reed. In the meantime, we await the second or third collections of those emerging designers summoned to give new lustre to brands as venerable as they are aged: Rhuigi Villaseñor for Bally, Serhat Işık and Benjamin A. Huseby for Trussardi and Maximilian Davies for Ferragamo. A large number of different stories, people and even business situations that all raise the question of how one chooses a new creative director for a brand. The answer, quite simply, is not unequivocal. To simplify, just as for each type of job there is a specific tool, so for each brand a specific type of creative director can be selected. What is unambiguous, however, is the only positive sign that really counts in the case of listed companies: share value. Those of Gucci and Burberry, for example, both rose when the farewell of the old creative director and the announcement of the new one, respectively, was announced - for those without investors to appease, media value and web approval are enough. If a new appointment gets the public talking about a brand that until two days ago lay ignored, then the choice is probably the right one.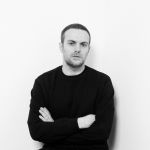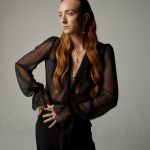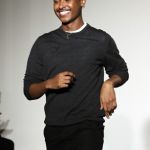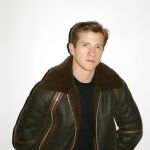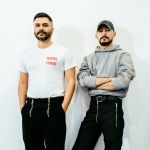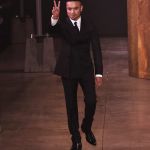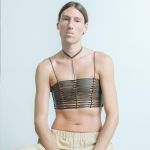 For many, the advancement of Sabato De Sarno as creative director of one of the world's top brands, after a very long career behind the scenes at Valentino, represents a payback of sorts by all those fashion professional 'technicians' (let's use the term in the best possible sense) on the generation of creative directors who, in the days of Virgil Abloh, and excluding Abloh himself, were mercifully referred to as 'multi-disciplinarians' to say that they had only bought fashion, never studied it, and who founded a series of brands, even obtaining high positions in the industry without having the basic skills that any neighbourhood dressmaker has on their first day. The choice of De Sarno, which has also been compared to Blazy's appointment at Bottega Veneta, is in all certainty linked to Kering's desire to promote a type of luxury that is more material and tangible than conceptual, linked less to cosmogonic narratives and more to the notion that a Gucci product can last a lifetime and never go out of fashion.
There have been other motivations, however, for other recent appointments that were intended to rekindle the fire of illustrious brands that have gone cold over the years, or even gone into that curious hibernation that happens in fashion more often than we think, but which no one ever talks about. In these cases, the creative directors are chosen from among the young stars of design, and it almost seems as if fashion executives like to make unsuspected pairings, hoping that the metaphorical 'shock' between old brand and new designer will rekindle the dormant spark. This is the case of Maximilian Davies, perhaps the most interesting of the emerging British designers to appear in recent years, who has been appointed as creative director of Ferragamo both to dust off its imagery and to bring a much-needed breath of internationality and multiculturalism to the venerable Tuscan brand. And that of Serhat Işık and Benjamin A. Huseby, whose GmbH is relatively young but already one of the benchmarks most copied by the big players in the luxury sector, have been enlisted to breathe new life into Trussardi. It is also, finally, the case of Bally, the centuries-old Swiss shoe and leather goods manufacturer, for whom Rhuigi Villaseñor has created a new and lively imagery by presenting a new collection in Milan last season and launching a new skiwear capsule in several key locations in its native Switzerland.
The case is different for brands such as Nina Ricci and Ann Demeulemeester, whose new creative directors come from a niche background, although they have enjoyed great success in the industry, and come to the door of their brands with an already huge and structured social following and community. The names of Ludovic de Saint Sernin and Harris Reed are in fact known to anyone working in the industry, and the two were basically well known even before their official debuts. Both are gifted with
strong design and pattern-making skills
, unlike other glorified amateurs who have won important seats in London, Milan and Paris with their own followings, and both represent in some ways stars whose debut at the helm of a certain brand gains great visibility thanks to
their personal aura
. In any case, it seems like the wave of impalpable and shamelessly trumpeted concepts of the past years has come to an end with a general crisis of designers emerging from streetwear to print hoodies and t-shirts.
What did not work for that generation of designers was the desire to put at the helm of historical and structured companies figures who were famous on social media but who had never practically worked inside a real fashion brand, nor had a strong and concrete experience in the sector. This choice was due to the importance of Instagram at the time, in accordance with the (erroneous) equation of cultural relevance and social following, without remembering that, however, to churn out six collections a year, manage suppliers and wholesalers and generally make a luxury brand thrive requires depth of thought, quick intuition and serious design skills. Thus, with this latest round of appointments, the season of choices for fashion brands begins. Some times, difficult, risky, seemingly counter-intuitive decisions will have to be made between creative directors who know how to be in the spotlight and creative directors who know how to be in the atelier and create with professionalism and knowledge. Will a creative director in the future be able to afford not to also be a great designer?