The 5 best moments of Milan Fashion Week Men's FW23
From those on the catwalk to those in the front row
Milan Fashion Week Men's FW23 is now over. It was certainly a short but very dense edition, with many shows and numerous parties, but also many guests from all over the world who enlivened the streets of the city. Between a definite return to minimalism, the almost universal disappearance of logos, and the arrival of international brands in the city, the big highlights were certainly not lacking.
Here are what were the 5 best moments of Milan Fashion Week Men's FW23.
1. The return of Gucci post-Alessandro Michele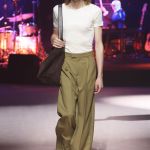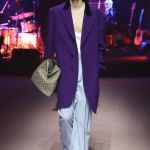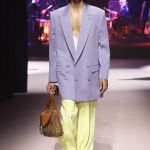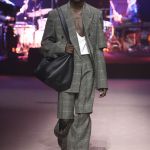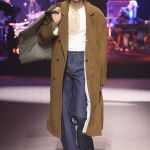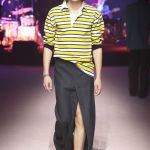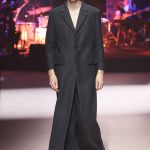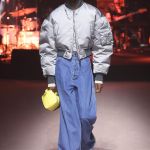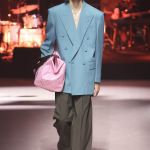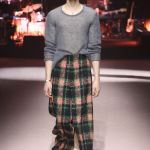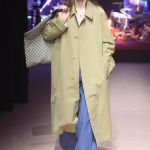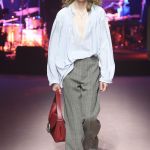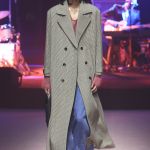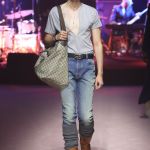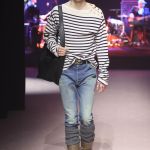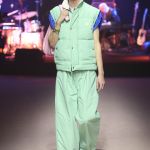 Amid harsh judgments and more forgiving ones, Gucci began its transition into the post-Alessandro Michele future. The resulting collection was a safer bet, away from the risks of radical reinvention, and with an overall look thrown across the different eras of the brand. Indeed, the announcement of Gucci's new creative director will mark a more iconic moment, in some ways, than the beginning of this interregnum-not less this show will remain one of the most indicative of the directions in which fashion is heading today.
2. Dolce & Gabbana becomes essential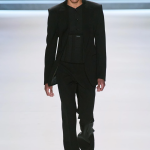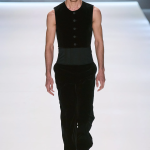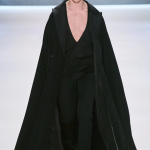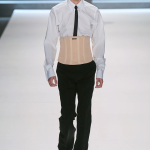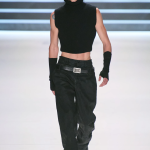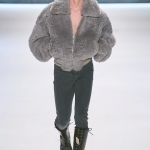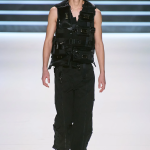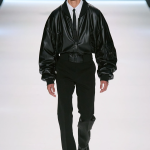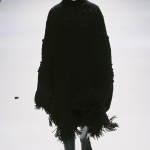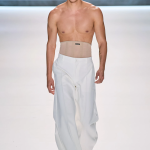 Continuing their work of exploring, reworking, and rethinking their huge archives, Domenico Dolce and Stefano Gabbana opted for a strategy that no one expected: minimalism. With a show titled Essence and based pretty much on black and white looks, tailoring that is mathematically rigorous yet so languid, and a sense of romance not seen in a long time, the two designers are in decidedly fine form. That Dolce & Gabbana are coming out of their, long era of excess, gold, and chrome surfaces? Let's hope so because their essence thus distilled is quite seductive.
3. Prada's magnificent strictness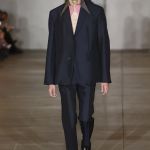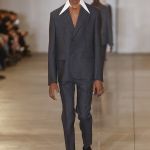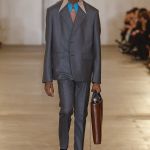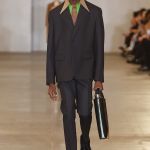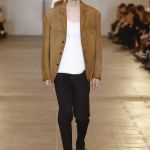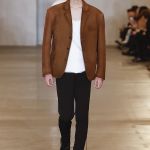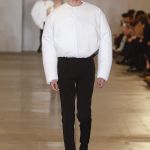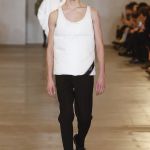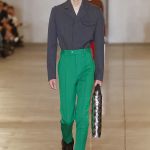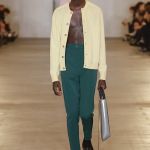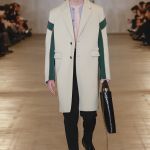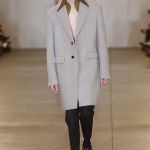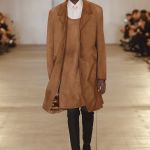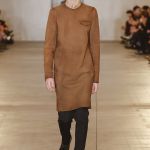 Talking to the press after the show, Miuccia Prada told of how often the press her choices for Raf's and Raf's for hers. Early opinions that came in hot on the show spoke of a sort of Simons takeover of Prada's imagery-and it is clear that the Belgian designer's touch was more than evident. Yet the more Prada seems to change, the more it continues to resemble itself. There is no question that we are in the midst of a new creative course, and it is clear that a brand changes and evolves with time, but the severity expressed by Miuccia and Raf could not have been more fascinating.
4. Exuberance from the other side of the Channel
In an edition where the indie voices of local fashion may have been limited to Federico Cina, Lessico Familiare, and Jordanluca, the vitality and brio of a fashion interested in chaos, in stirring up storms within glasses of Acura, was all from J.W. Anderson and Charles Jeffrey Loverboy arrived from across the Channel (or returned, in Jonathan Anderson's case) to bring a healthy dose of surprise and noise. Is Milan about to engulf London Fashion Week? Perhaps not, but these designers descending on Italy from the north are infusing new blood into our programming.
5. Everyone wants "The White Lotus" goodness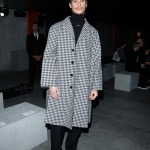 Influencers? Famous models? K-Pop stars who send teenage girls into an uncontrollable frenzy? No, the hottest names to have on the front row this season were those appearing in the headlines of The White Lotus. Between Adam Di Marco at Prada, Will Sharpe at Fendi and Armani, and the duo of Sabrina Impacciatore and Simona Tabasco at JW Anderson, there was pretty much everyone. Of course, the ecstasy of spotting Aubrey Plaza or Jennifer Coolidge was not afforded to us - but frankly, that's good enough.