H&M has a problem with Justin Bieber
The merchandise released without consent by the fast-fashion giant
UPDATE 22/12/22: H&M has changed its mind. In a statement, the brand reiterated Bieber's active involvement in the capsule but decided to remove the items from sale. A spokesperson for the company told WWD: «As we stated in our previous statement, H&M has followed the correct approval procedures. Out of respect for the collaboration and Justin Bieber, we have removed the items from our shops and online.»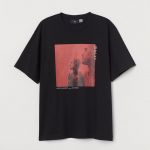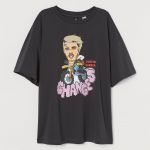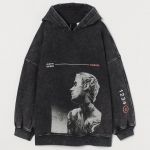 A few days ago, a new controversy stirred the minds of Instagram users after Justin Bieber castigated Swedish fast-fashion giant H&M for releasing T-shirts and hoodies featuring the pop star's face or song clips without permission. «I did not approve any of the merchandise collections released by H&M - Bieber wrote via IG story - all without my permission and approval. If I were you, I would not buy them». Bieber later urged his fans to stay away from the items, calling them "junk".
Bieber's face can be seen on a sweatshirt, a dress, a T-shirt, and a tote bag, among other items which are still available. The lyrics "I miss you more than life" from the song Ghost appear on a hoodie priced at $39.99 and on an iPhone case. In a statement issued to WWD, an H&M spokesperson said: «As with all other licensed products and partnerships, H&M has followed the correct approval procedures». The brand also said the items would remain on sale, adding: "At this stage, we need to investigate the matter further before taking any further action».
The matter gets even more complicated when we consider Bieber and H&M's shared past: the singer had previously collaborated with the brand in 2017 after the last leg of the Purpose Tour was canceled. The collection was called Stadium Tour and included hoodies, tracksuits, graphic jackets, and bomber jackets in a similar design to the official tour items, priced between $20 and $60. At the moment it is unclear whether the partnership was approved or not, but there could be legal action on both sides.