5 emerging brands specialized in leather
Between upcycling and limited releases
Lightweight, durable, breathable and malleable: although ethical and environmental issues have discouraged its use over the years, there is no material as adaptable as leather. The global market for leather goods is estimated at $407.92 billion in 2021 and is expected to grow 6.9% annually from 2022 to 2030. Used since the Palaeolithic for the manufacture of footwear and accessories, it was actually the Second World War that drew attention to the material's exceptional qualities, through padded leather bomber jackets that were intended to be purely functional but soon became the object of mass desire because of their distinctive style. A staunch ally of bikers, a symbol of rock, of pushing boundaries and of a youth that from the 1980s onwards chose leather jackets and trousers to affirm a lifestyle on the edge of legality. Leather has not stopped transmitting meanings and adapting in design to changing generations. Emerging brands have also given it their own interpretation through limited editions and upcycling, combining the quality of leather with sustainable production rhythms.
No Faith Studio
Emerging designer
Luis Dobbelgarten
's garments, which are mainly made of denim and leather, are produced in his hometown of Eiffel in Germany. The brand
@nofaithstudios
takes its name from the attitude of general mistrust that characterises much of the youth. It is inspired by the
Y2K
aesthetic, but in a decidedly more modern key: the looks are disturbed and vibrant, the garments are enriched with raw hems, zips, overcuts and low waists. Dobbelgarten handles production himself, preferring to remain independent and rely on a small team of local craftsmen:
«Some of our trousers look like they have just been on a building site and got dirty. That's right, used and deconstructed. Combining this lived-in look with sensuality, that's what I want to do»
the designer told
Numero Berlin
.
Nicolò Romano
«What I care most about in my clothes is that they are not an ill-conceived purchase or the result of a trend. I want the customer to be able to buy a product that they have an emotional attachment to, that is of high quality and that guarantees such longevity that it can be passed on by future generations» the young designer told nss magazine. @nicoloromano's is a brand that produces clothes destined to become a symbol of subversion, although 'to produce' is perhaps not the most appropriate term. Vintage trousers and leather jackets that take on a strong and recognizable aesthetic thanks to the use of eye-catching logos and sexually explicit prints, but above all very limited items that are only available to order: the eponymous brand tells of a dystopian future and at the same time recalls the undone aesthetics of 90s rock stars.
Chylak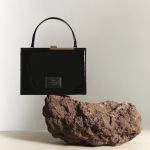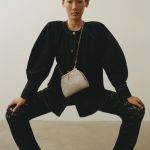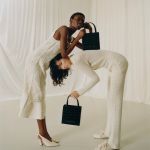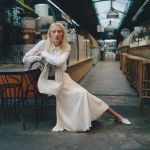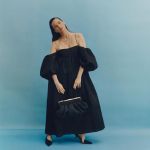 Founded in 2014, @chylak is a Polish-based leather accessories brand founded by designer Zofia Chylak, who has worked with Proenza Schouler and Nicolas Caito in New York. After returning home, she saw a gap in the Polish market and decided to pursue her passion for designing accessories and start her own company. «I think it's a mix of elegance, versatility and comfort. That was the plan from the beginning: we wanted to create something timeless» she told Harper's Baazar. Each bag comes with an individual serial number embossed in gold, which has become something of a trademark. The classically designed and limited edition collections soon created a lot of hype for the brand, with more than 15 thousand people on the waiting list for a Chylak bag in 2019.
Gu_de
@gu_de, a Korean handbag brand distributed in Europe by Net-a-porter, was founded by designer Ji Hye Koo with the aim of appealing to «a new and sophisticated type of Korean consumer». Production takes place in South Korea, which allows Koo to offer quality products at a moderate price. The bags - made of leather in bold colours, with crocodile or lizard patterns - cost between $400 and $700 and are inspired by the structured lines of the 1970s, with reduced proportions and detachable and interchangeable shoulder straps.
sssilk666
Available in Italy on megarchivio, Alice Stephenson's brand combines sustainability and sensuality through a completely innovative approach. A decadent craftsmanship, self-taught after a degree in art history in 2019, born from a hobby cultivated for fun that soon materialized into small collections. The DIY corsets are made of suede or shiny leather, safety pins, sensual cut-outs and jewellery reinterpreted with flair: old pearl necklaces become integral parts of the garments.