The second life of McDonald's uniforms after Vain
«I can take you to my favourite restaurant» and the rest of the creative project
Fashion and fast food, are a pairing that has been repeatedly proposed by the fashion industry to overturn narratives constructed in the past, juxtapose them, or simply try to give a new dimension to images that belong to different worlds. This is what Vain, an interdisciplinary design project launched by artist Jimi Vain in 2019, has done. The creative grew up in a rural region of Finland and said he spent much of his youth within the colorful walls of his local McDonald's. A place of refuge and a meeting place that has allowed Vain to establish itself as a truly international fashion brand and promote its vision and possibilities. Just a few days ago, Vain caught the media's attention with uniforms specially designed for McDonald's Finland, which prompted us to explore the brand's heritage and ask the creative team directly.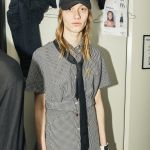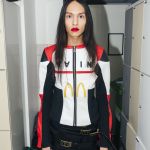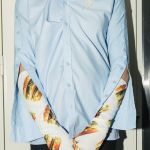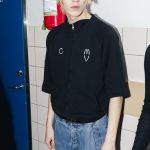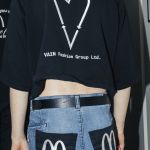 «McDonald's Finland has a history of remarkable collaborations with young Finnish artists. They contacted us and asked if we would be interested in collaborating. Of course, we were intrigued by the idea, and after brainstorming, we realized we could put something really cool together. Creative director Jimi Vain has always been a fan of McDonald's, so the choice was obvious», they told us. The idea of archive and reinterpretation were the cornerstones of this collaboration, which was all about translating the restaurant chain's aesthetic codes to the world of fashion. «Basically, we tried to get our hands on as many old McDonald's employee outfits as possible. We sourced individual pieces of clothing from different McDonald's shops around the country and also took old McDonald's fabric banners and turned them into garments», the creatives told us. The idea of the uniform - the meaning is at once symbolic, value-driven, and refers to the forms of hierarchy that come from power - was the inspiration and structure for the entire project. «The challenge was, how can we bring our aesthetic to these work uniforms while maintaining the visual identity of the real McDonald's employee uniforms? We had to find the perfect balance and make those two things work in harmony» the team revealed to us.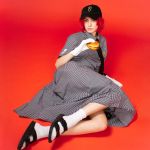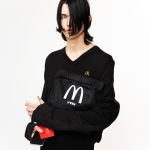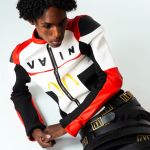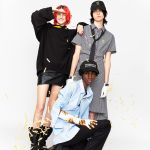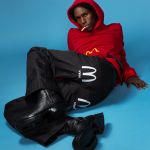 Although it is a diversionary campaign - at the moment it looks like the upcycled collection will not be available for purchase, but will be given away to McDonald's Finland employees, with the exception of a sweatshirt with "I can take you to my favorite restaurant" printed on it, which is available on Vain's website - «we feel that we have actually been successful. In our promotional videos, we dressed several artists and content creators from Helsinki, like Glayden and Pyzze, in our recycled work clothes and put them in a McDonald's kitchen. And the audience felt that the clothes really belonged in that scenario», says the creative team. Vain's project is part of a cultural scene that fuses the conceptual with the immediate, giving seemingly distant images an interesting twist. «If we had to choose a potential partner for a future project, it would probably be Monster Energy. We have a fridge full of it in the office and it's always been a source of energy for the whole team, especially in the last few months. We like strong visual identities and Monster Energy has plenty of those. Jimi even has suggestions for the design already. So if anyone from Monster is reading along here, please get in touch», the Vain team concluded enthusiastically.