The collaboration between Travis Scott and McDonald's is now official
Coming September 8th
UPDATE 09/09/2020: After the announcement of the past days, today all the items of the collabo arrived online. In addition to t-shirts and hoodies, a long series of accessories is available, from rugs to the metal lunch box. Also noteworthy is the pillow in the shape of McNuggets and the life-size hardcover with the action figure of Travis.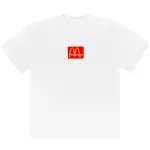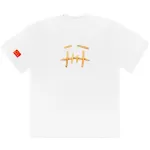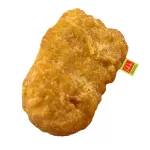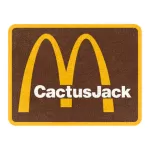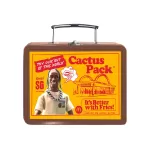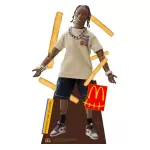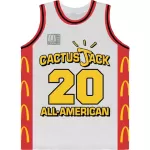 03/09/2020: After weeks of rumors, the official status of one of the most anticipated and unlikely collaborations of 2020 has finally arrived, the one between Travis Scott and McDonald's.
Although there are still no details on the collaboration between the two parties, in one of his tweets La Flame revealed September 8th as the date of what according to some rumors should include a part of Cactus Jack apparel and a McDonald's menu dedicated to the rapper consisting of medium chips, Sprite and The Travis Scott with bacon and lettuce. Instead, the presence of a new sneaker should be excluded.
However, the one with Mcdonald's might not be the only collaboration coming to La Flame, spotted a few weeks ago with what many believe could be part of a collection created by Cactus Jack and Evisu, a brand seen last season also in the drop Palace.
Despite several photos and a mysterious billboard that appeared on the street, there is no confirmation of the collaboration between the two parties.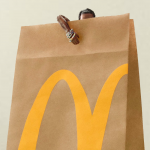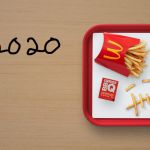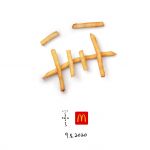 Stay tuned on nss magazine for all the updates on the collaboration between Travis Scott and Mcdonald's.