After Kanye and Kyrie Irving, will brands choose their collaborations better?
Those who put themselves in the hands of a celebrity must also take the risks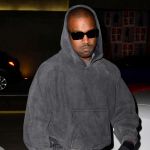 Over the past month, a series of unexpected controversies related to anti-Semitic statements by Kanye West and Kyrie Irving have obliterated two of the most profitable celebrity deals in sneaker history. If the breakup between Kanye and adidas wiped out an annual sales volume of between 1.5 billion and 2 billion euros, leading the German sportswear giant to forfeit a deal that, according to Morgan Stanley analysts, accounted for 40 percent of its profits, Nike, too, recently had to discontinue its polar partnership with Kyrie Irving - a line that in 2019 was described by Mark Parker, then CEO of Nike and now executive chairman, as a key factor in the success of the brand's basketball segment. It is not yet clear how much of a monetary loss Nike suffered with the termination of Irving's contract, but certainly this termination, the nature of which is so similar to the one suffered by Kanye on an enormously larger scale, represents a sign of the times as well as a warning to all other brands in the industry about the risks of endorsements. Things for adidas, in fact, have gone so badly that not only has Harm Ohlmeyer, the brand's CFO, admitted that to recoup losses he will use Yeezy designs without the Yeezy branding, a move that would save adidas 300 million euros in royalties and marketing, though certainly not wildly popular, but that on one of the other fronts of the crisis the brand is facing, namely the Chinese market plagued by constant lockdowns and boycotts to eastern brands, there has once again been an over-reliance on local influencers, along with excess inventory and a chaotic retail strategy.
you would think of adidas was so morally and ethically disgusted at the thought of kanye's image and cultural imprint that they wouldn't continue to make use his extremely recognizable designs. pretty bizarre and inconsistent position. but what do i know https://t.co/Vpek1ABF9p

— tats (@tjmadd) November 9, 2022
In the world of celebrity endorsements, collapses in popularity of these or those ambassadors are part of the game. Commenting on what happened between Kanye and adidas, the Financial Times recalls how the first celebrity in history to become the face of a commercial product, the British socialite Lillie Langtry, who promoted the soap brand Pears, lost her contract after about a decade of sponsorship because of her scandalous reputation - a demonstration that the endorsement system has been a high-risk game since its origins. Today, both risks and rewards are magnified a hundredfold thanks to the civilization of social media: the right face can make a brand amass billions, but it can also make any profit evaporate at the appearance of the slightest controversy. One of the most famous cases was that of Oscar Pistorius, starring in 2013 in a Nike campaign with the claim I am the bullet in the chamber that turned into disaster when the Paralympic athlete unintentionally killed his girlfriend by shooting her on Valentine's Day, no less. Last year, on the other hand, it was Louis Vuitton, Bulgari, Porsche and Lancome who had to get rid of Kris Wu, a giga-ambassador accused of rape. Perhaps the most famous case, however, remains that of Travis Scott, who, after the Astroworld tragedy, caused a complete collapse of the galaxy of endorsements of which he was the center, starting with Dior, which had to hold off on the release of its capsule for several months, to Nike, which suspended its releases. In both cases, however, it only took a few months for the two collaborations to resume, among other things with good commercial results.
History, however, teaches us that even indignation has an end to it and that almost no anathema of cancel culture can last - nor does controversy always mean bad business. Despite the many accusations surrounding him and the collapse of his reputation, Johnny Depp remained testimonial for Dior perfumes even boosting its sales thanks to the huge media exposure due to the trial involving him and Amber Heard months ago and now he has been cast in Rihanna's next Savage x Fenty shows. Famously, John Galliano has also managed to make amends for his past wrongs. So far, the only canceled designer not to clean up his reputation has been Gosha Rubchinskiy while only last October VLONE officially distanced itself from its co-founder ASAP Bari and his irrational behavior after several sexual assault allegations circulated between 2017 and 2019. Ultimately, going forward, brands will need to better choose their stars, making sure both that their respective values are aligned with each other, but also avoiding acting like an Orwellian thought police, distorting the nature and personality of the celebrities themselves. As Neil Saunders, an analyst at GlobalData Plc, told Bloomberg:
«The saga of Ye, not just with Adidas but with brands like Gap and Balenciaga, underlines the importance of vetting celebrities thoroughly and avoiding those who are overly controversial or unstable. Companies or brands that fail to heed this will get stung, especially if they become overly reliant on a difficult personality to drive their business».