What is Goldwin 0?
The brand's experimental project that attempts to have zero impact on the environment
Goldwin 0's first FW 2022 collection was launched in Japan, North America, Europe and China and is now available in all Goldwin flagship stores and online. The launch saw special installations of Enquiry #3 'Melodic Harmony' - an interdependent performance in which each participant performs a complex ensemble, which is what Goldwin 0 itself is about - in shops in Harajuku, San Francisco, Munich and Beijing and an exhibition in Tokyo. This debut collection is a starting point for an ever-evolving project, a step towards a cohesive relationship with nature, where sustainability is a central element of the project, using technologies such as the plant-derived fibre Brewed ProteinTM produced by Spiber and 3D printing WHOLEGARMENT, which allows knitwear pieces to be created in a single shape, reducing waste and with minimal waste.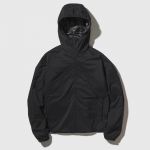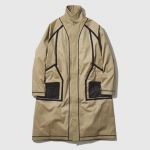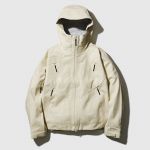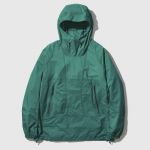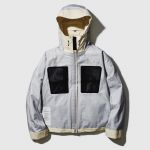 The lineup of the Goldwin 0 Fall/Winter 2022 collection consists of unisex, men's and women's items that prioritize quality and functionality with attention to detail and as little environmental impact as possible. The versatility of the collection means that the garments can accompany the wearer on-and-off peak and have the functionality to do so. The limited edition 3-layer shell jacket made with Spiber Brewed ProteinTM is available in ivory, fully waterproof and windproof with an adjustable drawcord to reduce cold air penetration. Other Spiber products include jumpers with a fleece-like weave and pleated look that together with the trousers create a lightweight outfit that can be used on its own or as an underlayer. Goldwin 0 worked with GORE-TEX to create 3-layer recycled fabric jackets and shell trousers for men and women, with laser-cut sport pockets, magnetic fid lock closures and cave erosion-inspired lining. The recycled polyester trousers are perfect for all weather conditions; waterproof, windproof and have a full zip for breathability.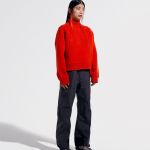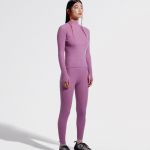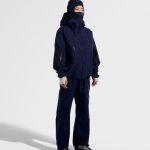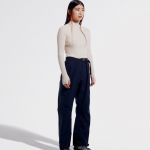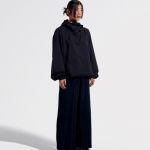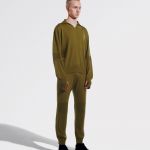 The unisex 3-layer coats are made of organic cotton woven with a polyester fibre. The front fastening is with magnets as is the hood attachment. The 3-layer classic fit trousers are made of the same fibre combination, water resistant and with a recycled polyester zip. The reinvented fairisle ski jumpers borrow motifs from the original Goldwin ski jumpers of the 1960s and 1970s. All wool used is cruelty-free and can be recycled at the end of its lifecycle.
Recycled polyester
has been used in the creation of knitted tops and bottoms, with knitted offerings including neck scarves, lightweight polo shirts, baselayers and thermal leggings for women - all created using WHOLEGARMENT 3D technology, with minimal waste. Lightweight parkas, jackets and padded waistcoats made of super-strong nylon can be used as intermediate or stand-alone layers, all water-repellent, lightweight and compact. Classic double-fabric trousers are made of a 4-way stretch material in 100% polyester, which helps them keep their shape and reduces creasing. A stretch balaclava completes the collection, with laser cut-outs around both ears, water repellency and a double-layer mesh at the mouth.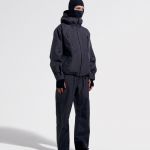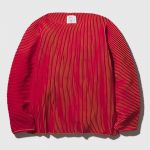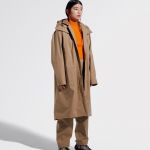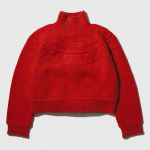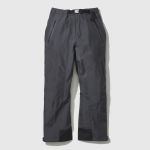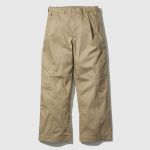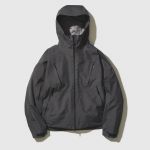 Building a harmonious connection with the environment by working in tandem with nature is central to the Goldwin 0 project. This ethos runs through every element of the brand, from design to production to retail. Goldwin 0 offers a free repair service for all purchased products, ensuring that the life of a garment is always prolonged. In addition, every customer who purchases Gore-Tex items will receive a Gore-Tex fabric patch to help repair any accidental damage. The shopping bags are made from 100% KANEKA Biodegradable Polymer Green PlanetTM plant material: customers are encouraged to return these bags to the shop and exchange them for coupons that can be redeemed at Goldwin shops - these bags are then composted and used by the project's partner farmers.